How Brokers Are Making New Opportunities During The Pandemic
The coronavirus pandemic has hit all businesses hard, especially those in the hospitality and travel industries. However, there are some industries that have discovered new and better ways of working and have actually identified and seized opportunities they might not have previously.
One such industry is insurance. Brokers who have shown willingness to adapt to an unpredictable and ever-changing landscape have seen success and improvements in terms of both revenue and efficiency. So, how have they done this? Let's take a look!
Pandemic Panic
March 2020 will forever be the moment when everything changed in the UK. Although we would like to think we'd have gone back to normal by now, there is a 'new normal' that has emerged as a result of the pandemic and its fallout. Insurance brokers are still trying to understand the long-term effects coronavirus will have on the industry, but it is likely to be one of the industries that is hit hardest financially.
Not only will these financial losses come about due to increased payouts – the ABI expects that up to £1.2billion will be paid out as a direct result of the virus; these will mostly be involving events, travel, and business interruption – there is also a chance of losing money if brokers intend to refund premiums based on a decrease in business. Any product premium that is based on wider outside influences will likely cause customers to seek cancellations or mid-term adjustments. For example, fleet insurance providers might decide to refund premiums as the insured person's business is not as busy as it once was, and they are therefore using fewer vehicles.
Of course, with such uncertainty, brokers are looking at becoming more resilient to potential changes by streamlining and improving processes in an operational sense. 
Operational Changes for 2021
With a new year just beginning, but little sign of the pandemic's effects letting up, it remains a challenge for many brokers to find better operational processes. This means innovating in terms of both the products you offer customers and the way you run your day-to-day business.
One of the ways brokers can innovate is by changing the way in which they sell and pay out claims for usage based insurance (UBI). For example, some motor insurance brokers, such as Admiral, offered refunds on premiums based on the fact that many drivers were using their cars far less during the pandemic. Similarly, holiday-based products such as caravan or holiday home insurance are less useful now that your customers are not allowed to leave the house. Offering premium pauses or refunds for these products inspires loyalty and trust.
The main and most important aspect of insurance broker innovation has got to be the way in which products are sold, and how brokers choose to utilise both data and technology to maximise their chances of reaching the right customer at the right time.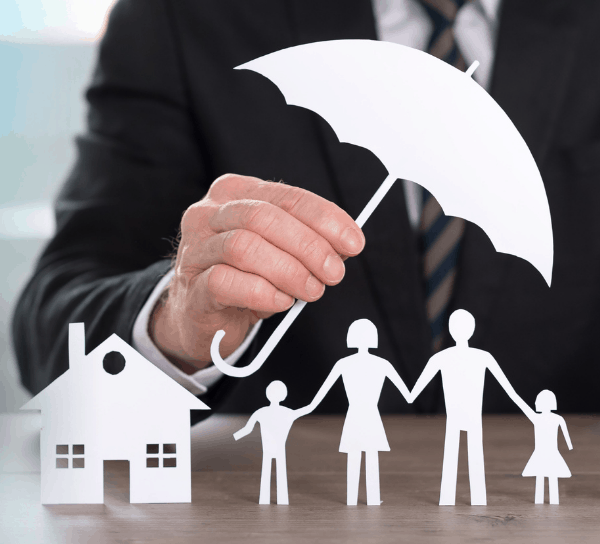 With customers searching for a more personalised service, brokers will need to catch up on the behavioural changes of those they are trying to reach. For instance, with a large portion of the population no longer working normal hours, the time at which they search about insurance may be different. On the other hand, some people may be working even longer hours than normal, which means they might only get an opportunity to look for insurance products late at night or very early in the morning. 
If you as a brokerage are not able to process these requests and enquiries because they are not made during traditional office hours, you could be losing out on numerous leads during a time when going the extra mile really counts.
How Can You Adapt and Succeed?
With uncertainty comes risk, and as insurance brokerages are struggling with the changing industry landscape, it can seem dangerous to spend money on adapting processes and operations when you aren't sure if it will bring ROI.
Lead generation is a great way to improve the quality of leads coming in by qualifying them before they can actually reach out to you. For example, you might be a provider of relatively niche products, meaning not everyone who gets in touch will be suitable. Throwing money into PPC advertising is a good way to reach the maximum number of people, but what if only a third of those people are suitable leads? You will be losing money by not ensuring each and every click that comes through is from a lead that fits your specific criteria.
This is where things like lead generation come in. With lead gen, you are able to assign a list of criteria which means only people who hit every point on that list will be put in touch with you. For example, you might be looking to sell fleet insurance, but only to a fleet of more than 6 vehicles in the building trade. Whilst this might seem specific, it is exactly the kind of criteria you can have with a lead generation strategy,
A company like QuoteSearcher, for example, will receive hundreds of leads every day. We qualify those leads then pass them on to you, thereby reducing your workload by ensuring you only speak to clients that meet your criteria and who know you can help.
This is a way to future proof your business as well. As mentioned, customer behaviour is ever-changing, and being able to offer out-of-hours, 24/7 service is one of the most vital components of continued success during these times. You are also freeing up more time to cultivate customer relationships, build trust, and move forward into a new set up that works in 2021 and beyond. Get in touch with us today to find out more.