How to Retain & Help Customers Post-Lockdown
With lockdown rules beginning to ease, the UK's businesses are looking towards a 'new normal' regarding many aspects of operation. Regardless of industry, any company that has had to make significant changes during the lockdown period will be looking at ways to get back to business, albeit with reduced costs and changes to operational style.
Insurance brokers are likely to be one of the first ports of call for business owners. They might be looking to change policies, reduce premium costs, or even amend their policy altogether after witnessing the effects of under-insurance during the lockdown.
Now, brokers are in the prime position to be a knowledge and resource hub for companies who want to avoid sifting through endless news items looking for the stories that are relevant to them. With so much being said, brokers could be the ones to help streamline the conversation, thereby providing much needed help to confused customers.
In this guide, we are going to focus on a few key areas that could help improve retention and provide vital help for your customers.
Tap into Social Media
One of the best ways to promote your brokerage as an experienced resource is by reaching them through channels you might not have thought of previously. Your website might be chock full of amazing blogs and whitepapers but if you are not promoting them, your customers may not even consider you for a source of information.
Social media is a great place to promote content and start conversations. Post regularly to your social media pages to put your brand front of mind and give your customers a reason to respect your in-depth industry knowledge. Any conversations that are sparked by your posts can then be funneled into meaningful interactions.
Another benefit of social media is that it personalises companies by giving them a more human digital presence. Cultivating conversations about everything from coronavirus news to potential changes to the law as a result of the pandemic will underpin the content you have produced. It also gives you the chance to build rapport with your customer base, increasing insight into your demographic. 
Similarly, social media data can help you understand market trends, buyer behaviour, and most commonly asked questions/queries about the virus. Furthermore, you can also ascertain the challenges faced by business owners getting back to work, helping you anticipate the elements that require further clarity.
Consistent Support
Whether or not you are heading back to the office anytime soon, you need to be sure that your customers are able to contact you in some capacity at a time that suits them. It can be as simple as having a direct chat box on your website, the ability to video chat with customers as and when they need, or a dedicated customer service agent that responds to emails within a set time. 
All these efforts will reassure customers that you are on the case and ready to help them with any queries. Implementing these methods now is the best way to leverage your digital presence while the work landscape is uncertain. Not only are you able to be there for customers in a meaningful way now, but you have the ability to continue this support regardless of whether the landscape shifts back to normal or not.
This is also a fantastic method to improve customer retention going forward.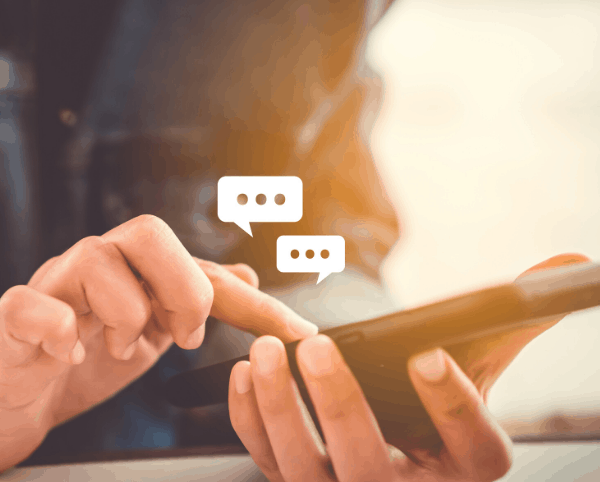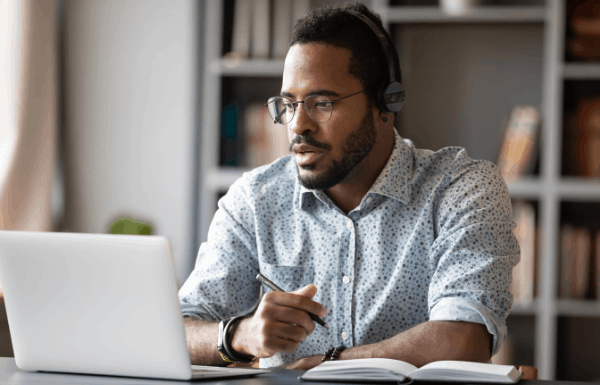 Communication and Information
Another element that influences customer retention is how your brokerage communicates with customers. Staff should be extra vigilant and make sure to check in periodically with customers via email or phone.
Understanding the unique challenges faced by various industries can also help you tailor the information and content you send out. Make sure you are doing your research into the current trends and needs of industries that are starting to get back to business, such as retail and hospitality. That way, any pertinent news stories can be shared through your email marketing channels to industry-specific recipients.
Lead Generation for a New Landscape
When it comes to unravelling what could be quite a complex and competitive landscape, it's all about how you embrace not just standard digital practices, but also digital partners who can help reduce some of the burden.
While you could build an internal team to look at tapping into digital advantages, brokers who do not have such a team in place or are looking to scale back resources could look towards partners like QuoteSearcher. We can help offset any opportunity costs that may arise when building out such a team.
A classic example we have been happy to help brokers with during the pandemic is a transition from a heavily reliant recommendation/retention business model to widening their scope of possibilities for new sales opportunities. By not having a view on market trends in terms of lead generation volume and what the market is shifting to, it will unfortunately stiffen your ability to introduce new schemes to capture that targeted audience.
Another success we are seeing due to our platform's ability to segment trends across various insurance products is to see where dropffS are occurring and where brokers can get quick wins. Looking at how and when these leads come in can help brokers stay ahead of the game through these turbulent times.
Tapping into the social side of things can help bolster customer awareness and breed trust, which will ultimately help brokers retain a digital version of the old referral model. Without a targeted approach and the flexibility to adapt to up and coming trends, we are seeing insurance brokers struggle throughout the crisis. However, the insurance brokers who have adapted and looked at the likes of QuoteSearcher as their strategic partner have been able to capitalise and expand their book of business throughout.
You can look at a bidding war when it comes to digital aspects of lead gen, but there is a lot more to it if you want to pay off. Call us today on 020 3411 3321 to see how we could help you.