We Partner With









Why QuoteSearcher for Commercial Property Insurance?
If you are the owner of a commercial building for your own business, or if you rent the building out for other businesses to use, you need an insurance policy which covers all the risks associated with business buildings. There are multiple risks associated with business buildings, and span wider than purely damage to the physical brick and mortar itself. Fixtures and fittings can be damaged not only from fire or flooding, but also by negligence or accident by the tenants of the building.
Additional to physical damage, potential losses in business revenue would also need to be considered, both for the land owner and business owner (if these are not the same). Depending on who is the policy owner, they would need to ensure they protect their own interests. There is no obligation to cover the responsibilities of the tenant if there is no legal reason to do so. Employee compensation for companies which service the building would also need to be considered.
We have partnered with some of the UK's top insurance brokers for commercial property insurance. After providing us a few details, our brokers will do the rest to ensure you receive the cover you need, and leave no risks uncovered.
Commercial Property Insurance Policy Features
Building and Contents cover
Covers any damage caused to the buildings, furniture, fittings and white goods. Find out more about Building and Contents Cover.
Liability cover, both Public and Employee
Covers legal and compensation costs in the event of a claim against you. Find out more about Public and Employee Liability Cover
Tenant Related Cover
Protection against theft, damage or loss of rent caused by tenants. Find out more about Tenant Related Cover.
Business Cover
Comprehensive cover of all building and business related risks. Read more about Business Cover.
Commercial Combined Cover
If you want to run your own business from your property, we would recommend getting a Commercial Combined Policy, as it combines Commercial Building Insurance, Commercial Contents Insurance and a Liability Policy. So the following would be included in one policy:
Stock
Buildings
Business fixtures
Business interruptions
Good in transit
Liability
Loss of rental income
Money kept on site
Theft by employees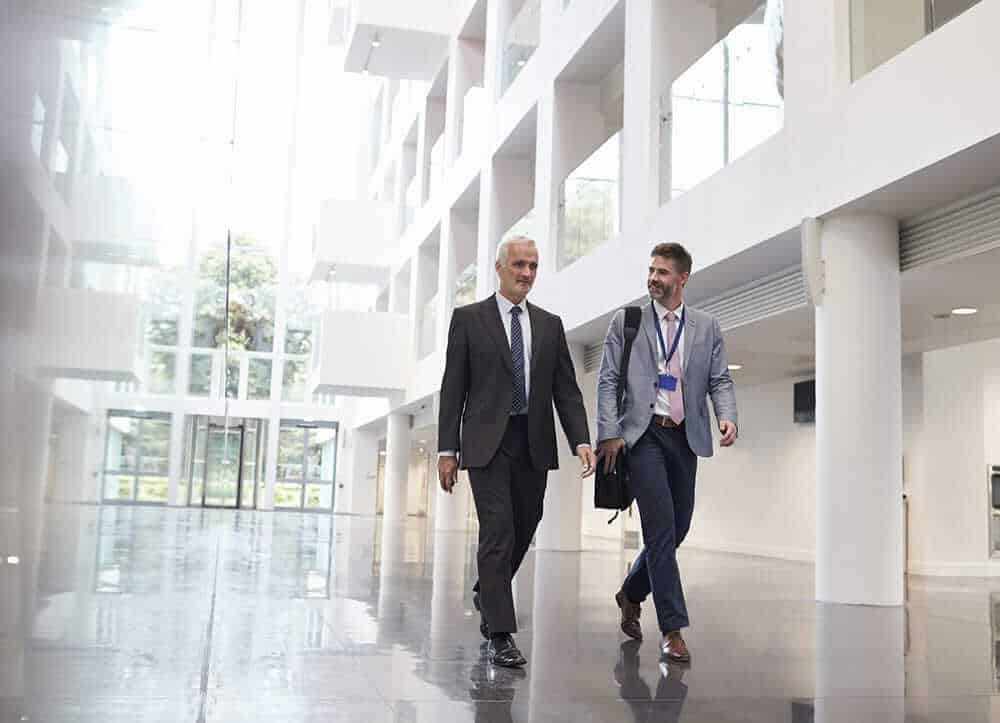 Buildings Insurance
Rental properties are deemed higher risk from an insurers perspective, because there is a higher chance of it being damaged or of damage not being reported fast enough. A small leak which your tenant has chosen to ignore could actually be a burst pipe which would have disastrous consequences for your building. Commercial property insurance will help you cover the costs of any repairs or building work which may be required following an accident.
As with any policy, there are exclusions. For example, general wear and tear is not covered, so things like carpets etc. are the owners responsibility. Another is damage caused by acts of war or terrorism; for this type of cover you will require a specialist policy.
Liability Cover
These are other important areas of your policy to consider.
Public Liability – this will protect you against any claims made against you by a third party, for example is a member of the public had an accident whilst on your premises. These sorts of incidents can end up being very costly for an individual.
Employee Liability – if you have anyone working for you, whether paid or as a volunteer, this is required by UK law.
Now you have an idea of what features commercial property insurance contains, work out which ones are relevant to you. This type of insurance is more expensive than regular property insurance policies, which is why it is so important that you only pay for cover that you actually need.
Contents Insurance
When your property is being rented by a third party, the onus is no longer on you to protect the building's contents; responsibility must be established between you and your tenant right at the beginning of the rental contract to prevent any awkward situations farther down the line. Some landlords will arrange for Commercial Premises Insurance and pass on the cost to the tenant, but the responsibility for insuring the contents always lies with the tenant.
You will need to value your stock when applying for contents insurance; remember it is the cost price, not the sale price, which the insurer will be interested in. Sometimes your stock levels may increase, like around Christmas time for example, so it is important to either have a policy in place which can take that into account, or else you must get in touch with your insurer to let them know.  Being underinsured is a far more common mistake than you may realise.
Business equipment like tools and computers can be very expensive to replace. When working out your policy, decide which type of cover suits you better:
Replacement as new – should an item become irreparable or get stolen, your insurer will replace it with a brand new one
Indemnity policy – this will take into account any wear and tear, and will replace your item at its current value rather than as new. If something has depreciated in value over the course of a year, your insurer will pay out the new lower figure.
Managing commercial properties requires a certain amount of skill that is not always applied to residential lettings. Commercial properties tend to be frequented by numerous people at the same time, which means health and safety is of the utmost importance.  Furthermore, it means there is a higher risk of wear and tear, which all needs to be covered by your commercial property insurance.
It's very likely that members of the public will also be frequenting your commercial property, which is why having extensive public liability insurance is essential for all commercial landlords. Legal fees and loss of rent can all also be added to your policy to ensure your business is protected at all times.
FREQUENTLY ASKED QUESTIONS ABOUT COMMERCIAL PROPERTY INSURANCE
Why Do I Need Commercial Property Insurance?

Commercial property insurance is important as it protects your building, its contents and you against any liability claims made. If there is a problem with your building which then impacts on the business which is renting the building, without adequate insurance then ultimately you will be the one held accountable for it as you are the landlord.
I completed one simple form on the QuoteSearcher website and I received three excellent quotes. This was exactly what I was looking for!
At last! A quote website that is simple, easy and quick to use!!! I just had to send in a quick email to congratulate and thank you.
Let's find you the right commercial property insurance...