Campervan conversion insurance is a specialised type of insurance designed to cover the cost of converting a van or truck into an RV. It protects you from any financial losses due to unforeseen damages during the conversion process, and it can also provide coverage for certain items that may become damaged during the conversion.
This type of insurance can be beneficial for anyone considering a campervan conversion, as it can help protect you from any unexpected costs. It's important to remember that insurance isn't a substitute for basic safety or maintenance, and it should be used in addition to those measures.
What Kind of Cover Do Campervan Conversions Need?
The type of cover you need for your campervan conversion will depend on the scope and complexity of the project. Generally, it's recommended that you get a comprehensive policy that provides both liability and property damage coverage. This will protect you from expensive repairs if something goes wrong during the conversion process and can help cover any materials or components that may become damaged.
When looking into campervan conversion insurance, make sure to read the policy carefully and ask questions if there's something you don't understand. This will help ensure that you have the coverage you need for your project.
Finally, it's important to remember that any changes made to your van or truck during the conversion process will most likely void your existing auto insurance policy.
To ensure that you're adequately covered, it's best to get a specialised campervan conversion insurance policy. This way, you can have the peace of mind knowing that you're protected from any potential damages or financial losses associated with your project.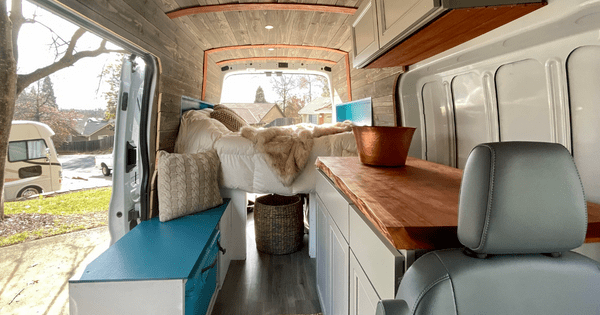 Features to Include in Your Policy
When looking into campervan conversion insurance, there are a few features you should make sure to include in your policy.
Liability cover: The most important is liability coverage, which will protect you if someone is injured in or around your RV.
Breakdown cover: Breakdown cover is another important feature, as it provides protection from costly repairs if something goes wrong with your RV.
Replacement parts coverage: This type of policy should also include coverage for any materials or components you may need to replace during the conversion process.
Accident cover: Accident cover can provide you with coverage if your RV is damaged due to an accident.
By making sure to include these features in your policy, you can have the peace of mind knowing that you're adequately protected while working on your campervan conversion project. With the right insurance policy, you can rest assured that your campervan conversion will be covered in the case of any unexpected damages or losses.
Types of Campervan Conversion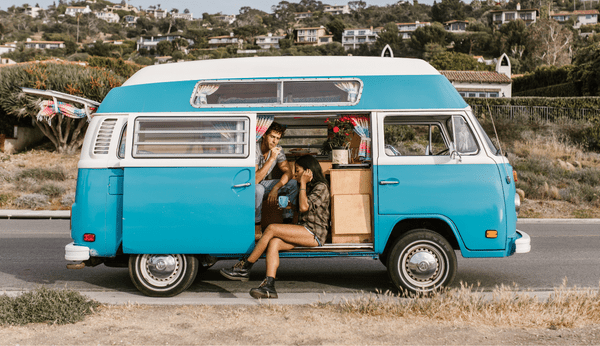 Campervans can be converted in many different ways. For example, some people choose to install kitchens and bathrooms, while others might opt for more basic amenities such as a bed or storage space. You can turn a standard campervan into a luxury RV, or you can opt for a more basic conversion.
Whether you're looking to build a simple, off-grid campervan or something more complex with all the bells and whistles, it's important to make sure your insurance policy covers any type of conversion you may be undertaking.
For example, some policies may exclude coverage for electrical systems or plumbing installations, so it's important to read the policy carefully before signing up. Additionally, keep in mind that some policies may have exclusions for certain types of vehicles such as trucks or vans with a diesel engine.
Why Choose QuoteSearcher?
We work with a panel of dedicated broker partners who specialise in all types of campervan insurance. With detailed knowledge of campervan ownership and the risks that come along with it, they are in the best position to design bespoke policies at competitive prices.
We do all the legwork for you – just one, simple form gets you started. Enter a few bits of information and our partners will contact you with a range of quotes so you can choose the right one for you. No fuss, no endless website forms, just simplicity.
Let us find the right campervan conversion insurance quotes for you...