Looking for a competitive quote for your VW campervan insurance? We work with a panel of brokers who can offer comprehensive insurance policies tailored specifically to VW campervan owners. Policies cover a wide range of potential risks, so you can rest assured that your campervan is well protected. They can also provide additional features such as breakdown assistance, windscreen repair and replacement, and liability coverage.
Our panel of expert brokers understand the unique needs of VW campervan owners and take great pride in providing quality policies at a competitive price.
What Kind of Cover Is Needed for VW Campervans?
As with any vehicle driving on UK roads, you must have third party only cover to be legal, however this is rarely wide-ranging enough to cover the risks that come with campervan ownership.
You could opt for third party, fire, and theft insurance which will cover the damage done to the other vehicle in the event of an accident, as well as fire damage or theft.
The best cover will be comprehensive, as it will protect you from a larger set of risks. It often includes features such as:
Breakdown cover: If your campervan breaks down, you'll be covered for the cost of repairs and recovery.
Windscreen repair/replacement: If your windscreen is damaged, you'll be able to get it replaced or repaired with no hassle.
Liability cover: This covers you if you're responsible for damage to another vehicle or person.
Personal belongings cover: If your personal belongings are stolen from the campervan, you'll be able to claim for them.
Agreed value cover: The policy will pay out the agreed value of your campervan in the event of a total loss.
Why Do You Need VW Campervan Insurance?
VW campervans are iconic vehicles, and as such you'll want to protect it. Without adequate insurance coverage, you could face huge financial costs should the worst happen.
Whether you're using your campervan for leisure or business, it's important to make sure that you have the right type of cover. With comprehensive insurance policies tailored specifically to VW campervans, you can rest assured that you and your vehicle are well protected while on the roads.
We work with renowned insurers like Adrian Flux Insurance and Advance Insurance, experts in this particular type of cover.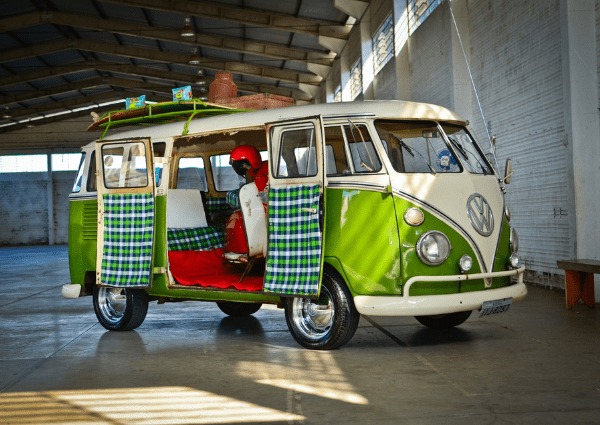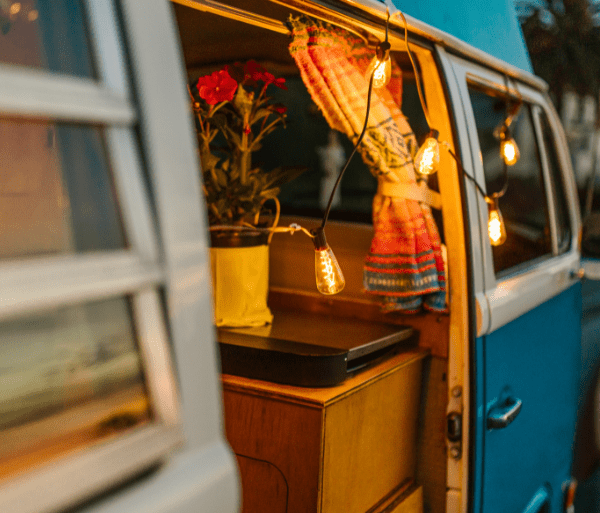 Saving Money on Your Cover
If you're looking to save money on your VW campervan insurance, there are some steps you can take. For example, installing security devices such as steering wheel locks or immobilisers can reduce the risk of theft and lower your premiums.
Telematics devices, or black boxes, can also be used to monitor your driving and offer discounts if you're a safe driver.You could also take out annual policies rather than monthly ones, as this could save you in the long run.
Finally, shopping around is always essential when it comes to getting the most competitive quote for your VW campervan insurance.
We work with a panel of experts who can offer quality policies tailored specifically for VW campervans at competitive prices. Get in touch today to get your free quote and start protecting your beloved campervan!
Let us find the right VW Campervan insurance for you...