We partner with...




Why Choose QuoteSearcher for American Car Insurance?
For lovers of American cars, having a dedicated American car insurance policy, that makes sure it is properly insured from theft and damage among other things, is the only way to have peace of mind. American car insurance in the UK requires specialist brokers with dedicated knowledge of what it takes to fully protect these types of vehicles.
Whether you own a Cadillac, Mustang or Dodge, American cars in the UK need to be looked after by a comprehensive policy that will pay out for a range of situations. Finding car insurance for American cars need not cost the earth or take up hours of your time either, you just need to fill out our form to be contacted by a range of American car specialists here in the UK. They will work hard to design a comprehensive policy that is tailored to the way you use your, therefore able to provide competitive American car insurance quote.
American Car Insurance Policy Features
Agreed Value Cover
Pays out a set amount agreed between you and your insurer, protecting from depreciation. Find out more about Agreed Value Cover.
Breakdown Cover
Roadside assistance to get your car running or to the nearest garage in the event of a breakdown. Find out more about Breakdown Cover for American cars.
Hire Cover
Business cover if your car is hired out for events ie. weddings, specialist shows etc. Find out more about Hire Cover for imported American cars.
Modified Car Cover
Additional cover for any vehicle modifications to the factory specifications, such as a spoiler or larger engine. Find out more about Modified Car Cover.
Laid Up Cover
Protection even when your vehicle off the road due to damages, or in your workshop being repaired. Find out more about Laid Up Cover.
Multi-vehicle Cover
If you have a small fleet of American cars, you can insure them under the same policy which can potentially save you money.
Suggested Features
When you are conducting an American car insurance comparison, there are a number of features that we recommend being included as part of your policy. Depending on the way you use your car (e.g, only taking it out for special occasions, keeping it off road in a garage etc), there may be features you can add that would save you significant amounts of money on your American car insurance policy. These can include:
Low Mileage Car Insurance
If your American car is not your primary vehicle, and you tend to drive is a lot less than your other car, you may want to opt for limited mileage cover. This feature helps you save money if you drive fewer than a certain number of miles in a year, this can be agreed with your insurer whilst designing your policy
Track Day Cover
If you want to stretch the legs of your American car at a certified race track, you should take out track day cover. This protects you against the specific risks drivers encounter on a race track, including damage to the chassis and body of your car, but not generally damage to the inside or engine
High Performance Car Insurance
Depending on the make and model your car, it may be considered a high-performance vehicle, in which case it should be protected as such under your policy. Normal coverage is unlikely to cover the parts and repair costs of sports cars and high performance American vehicles. Learn more about Performance Car Insurance
Salvage Retention Rights
Although this is not an insurance feature, it is certainly advisable. In the event of a total loss, you can claim the right to buy back your salvage, this is useful for American cars as parts can often be expensive or hard to come by in the UK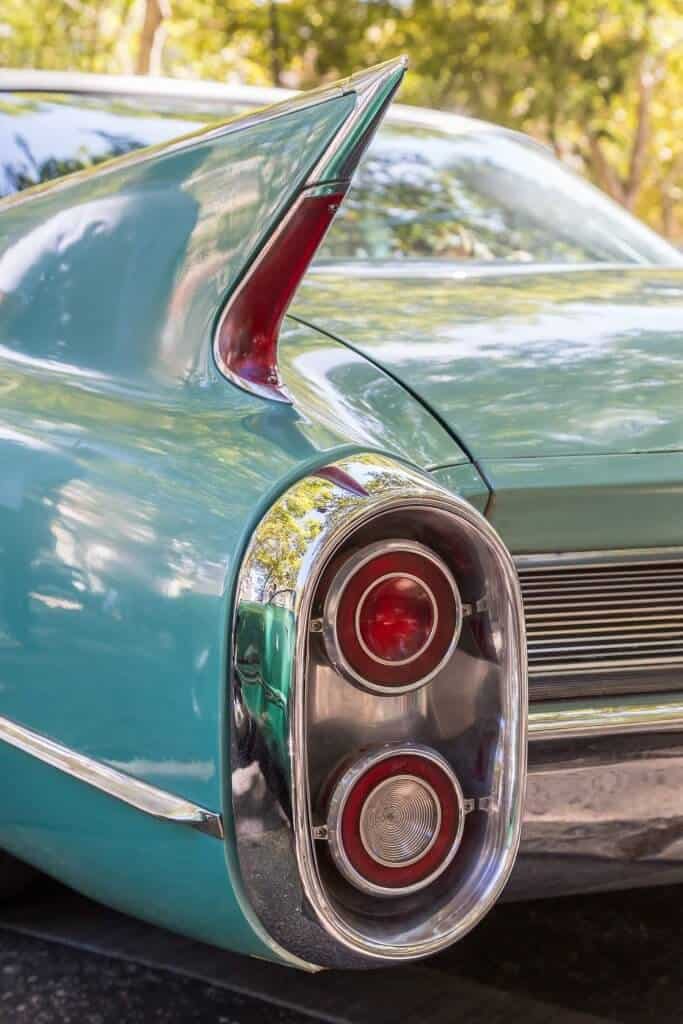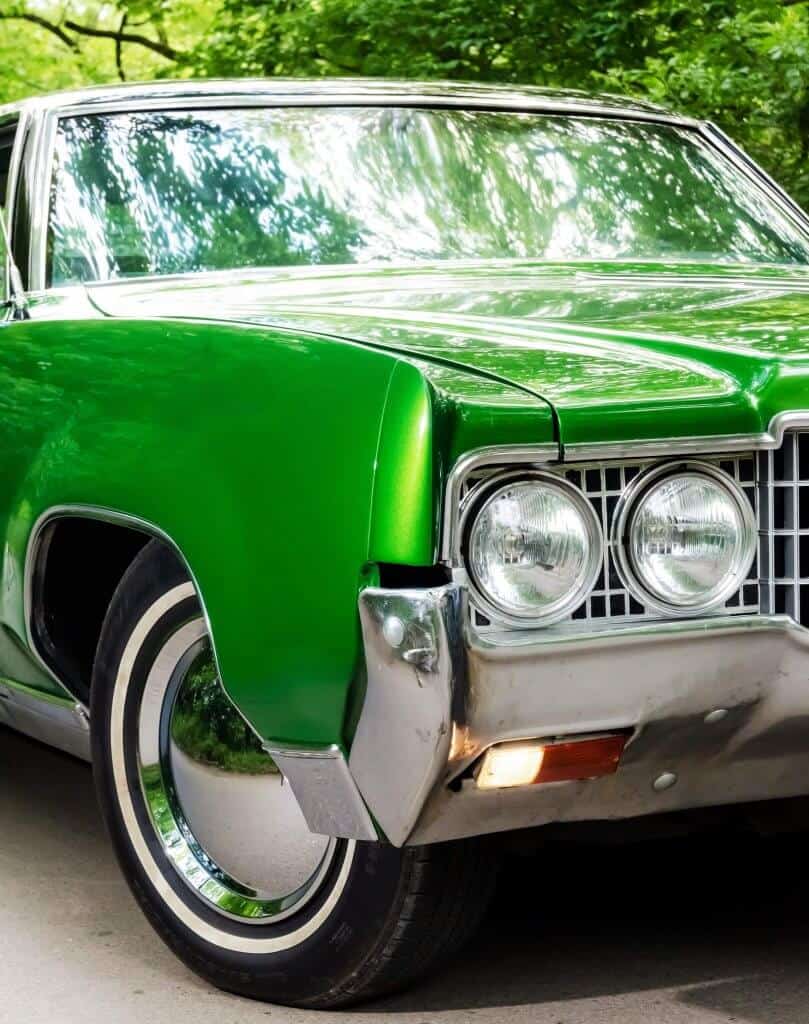 Reducing the Cost of Your American Car Insurance
We work with a range of American car insurance companies who work hard to give you a competitive quote. However, there are steps you can take to help keep the cost of your premium down.
You have more than likely spent a great deal on your American car, whether it is securing its purchase from a specialist seller or paying the costs of importing it from the US. Either way, paying out for a specialised policy can leave a dent in your pocket. There are ways to keep the costs of your American car insurance policy down.
It is important to make sure your car is stored in a way that protects it from weather damage and theft. Keeping it covered in a driveway or locked in a garage will reduce the chances of it being stolen or damaged, thereby potentially reducing your premium.
Furthermore, you could also move over the no claims bonus you have with your primary vehicle over to the policy for your American car. You might also want to choose your claims wisely; rather than contacting your broker for every tiny ding or scratch, you may want to way up the costs of having the single scratch repaired against the potential costs of renewal for multiple claims.
Frequently Asked Questions About American Car Insurance
Why do I need specialist American car insurance?

Classic American car insurance differs from standard car insurance for a few reasons. You need an insurance policy that covers the quirks that comes with an American vehicle. Even though you could look for an insurance policy that covers cars in general, having one that has been specifically designed for American cars will give you the peace of mind that your vehicle has tailor-made protection.

What types of car can I have on my American car insurance policy?

From Cadillac to Dodge to Pontiac to Mustang – you can find cover for any make and model of American car. Whether you have a classic or a modern American car our panel of American car insurance specialists will do their best to provide you with the most comprehensive policy available. Our online quote form lets you provide the make and model of your American car, as well as whether you will be using it as your primary or secondary vehicle.

What do I need to know when importing an American car?

Each country differs when it comes to their safety and emission legislation, which means that when importing a vehicle, you will need to ensure that it adheres UK standards. You will also need to ensure that your vehicle is registered with the DVLA, and that you pay any taxes associated with the import to the UK. Find out more about

Imported Car Insurance

When will my American car insurance policy start?

As soon as you receive your American car insurance quote, you can pay with credit or debit card and be covered immediately. You will receive your policy documents soon after this, which will detail the ins and outs of your policy. If you are any doubt however, then contact your insurance provider in order to find out.

How can I compare American car insurance quotes?

At QuoteSearcher, we do the legwork for you. Just fill in our simple form with a few bits of key information and you will receive a call back from a range of American car insurance companies who will provide you with a quote for your bespoke policy. You can then take this quote and compare it with others until you find the very best policy and quote for you.
Very good and easy to use, this has not only saved me money but also saved me a lot of phone calls and time, thank you.
"Excellent!! No hard sell. The guy I spoke to was very helpful but straight to the point. Asked me all the relevant questions and I found a brilliant policy at an amazing price."
Let us find the best American Car Insurance for you