We Partner With



The QuoteSearcher Benefit
Owning a caravan and insuring it adequately will give you peace of mind, so you can enjoy the pleasures of the open road without worry. If you need to find a competitive caravan insurance quote, fill out our form and let our panel of expert caravan insurance brokers get in touch with quotes.
Without adequate cover for your caravan, you could find yourself out of pocket during a time when you should be relaxing. Whether it has been damaged, stolen, or simply broken down, you need to be sure you can get back on the road as soon as possible, without paying through the nose.
Caravan Insurance Policy Features
The most common features in a caravan insurance policy are:
Accidental damage
Legal expenses – up to £100,000
Lock and keys cover – up to £500
Find out more about the Lock and keys cover.
New for old replacement
Recovery and redelivery
EU & International cover
Read more about the EU & International cover.
Policy Exclusions
It's important to also be aware of the exclusions that may apply to your policy. Your broker will detail what is included and excluded, but the usual things not covered within your policy are:
Awnings and gas bottles
Mechanical and electrical breakdown
Mildew and storm damage
Trade use
Unforced entry due to unlocked door
Use as a permanent residence
Valuables – such as jewellery and electronics
Vermin infestations or damage
Standard wear and tear
Types of Caravan
We help insure a range of caravans from well-respected world famous brands, including Airstream and Swift. Check out the pages linked below to discover more about the specific policy features for these brands:
5th Wheel Caravans
Airstream Caravans
Eriba Caravans
Fendt Caravans
LMC Caravans
Teardrop Caravans
Swift Caravans
Hobby Caravans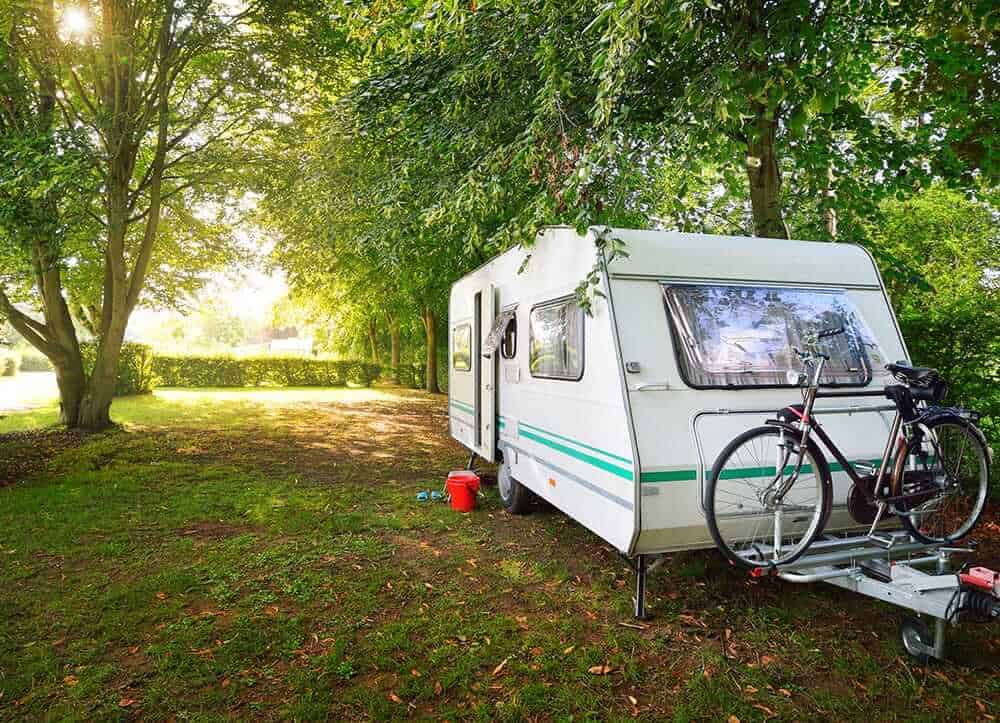 Types of Caravan
When it comes to deciding how to insure your caravan, you will need to specify the type you have. The three most popular types of caravan are:
Touring Caravans
Static Caravans
Trailer Tents
Although they have a lot of similarities, they may require different insurance features.
Also similar to caravans are Motorhomes or Campervans, but they will also need a different kind of policy. We have a panel of specialist brokers that can help you with insuring these types of RV as well.
Ways to Secure Your Caravan
There are a number of ways you can reduce the risks associated with caravan ownership, including protection against theft and damage. Utilise the following for better caravan security:
Alarm: You can have visible and audible alarms that act as a deterrent
Leg Locks: These effectively immobilise your caravan to prevent towing
Hitch Lock: This prevents your caravan from being attached to another vehicle
Tracker: A hidden GPS signal box will help you locate the caravan in the event of a theft
Window Locks: This protects your belongings by preventing entrance through windows
Wheel Clamps: Successfully prevents movement of the wheels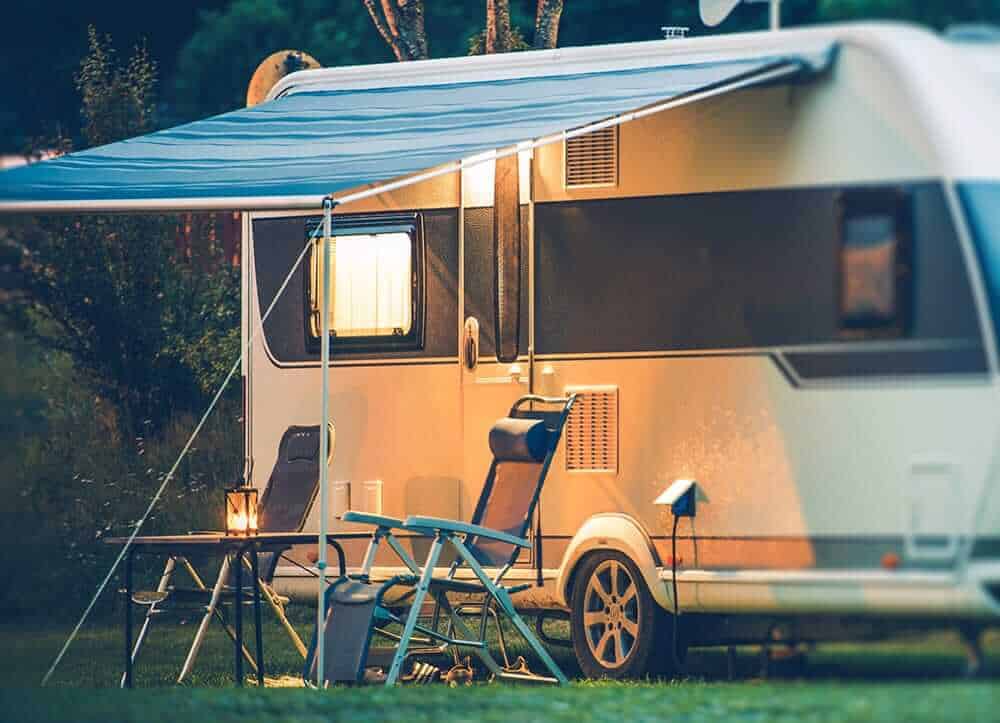 Frequently Asked Questions about Caravan Insurance
My insurance is now completely sorted thanks to QuoteSearcher. After visiting their site I received some superb quotes and was insured more or less instantly!
I completed one simple form on QuoteSearcher and received a number of excellent quotes from a number of different insurers. These were all cheaper than any quotes I had received previously and I ended up saving a bundle!
Let us find the right caravan insurance for you...