Hire & reward courier insurance is a type of cover specifically designed for businesses and individuals involved in the courier industry, who are typically self-employed. It is a form of liability insurance, which covers you against any claims made by a third party (for example if your goods cause damage to someone else's property), as well as covering legal costs and other expenses incurred while defending such claims.
Without hire & reward cover in place, you could be risking your business' financial security. Without the right protection, even minor accidents can result in costly compensation claims and legal fees. With hire & reward courier insurance, you are provided with a comprehensive level of cover to protect against such issues.
What is Hire & Reward Courier Insurance?
You can tailor your insurance package to suit your specific business needs, ensuring you have the right level of cover should something go wrong. With a range of additional coverage options available, such as goods in transit cover and public liability protection, you can find an insurance solution that meets all of your requirements.
At its core, hire & reward courier insurance provides peace of mind and protection against costly claims. Whether you're an individual just starting out in the industry, or a larger business with multiple couriers on the payroll, this type of cover will provide the right level of protection for your business. With hire & reward cover in place, you can focus on delivering customer satisfaction and safely transporting goods without having to worry about any unforeseen risks.
Types of Cover
You'll need to choose a policy that covers a wide variety of risks. A typical policy may include the following features:
Liability cover for third-party property damage: This covers you if you damage someone else's property while on the job.
Public liability cover: This protects your business from having to pay out damages if anyone is injured or their property is damaged due to your negligence.
Goods in transit cover: If your deliveries are lost, stolen or damaged then this type of cover will help compensate for that loss.
Employer's liability cover: This is required by law if you have employees, and will pay out in the event of any illness or injury caused by your business activities.
Van breakdown cover: If your vehicle breaks down while on a job then this type of cover can help get it back up and running quickly.
Legal expenses cover: If you ever need to go to court for any reason, this type of cover will provide financial protection.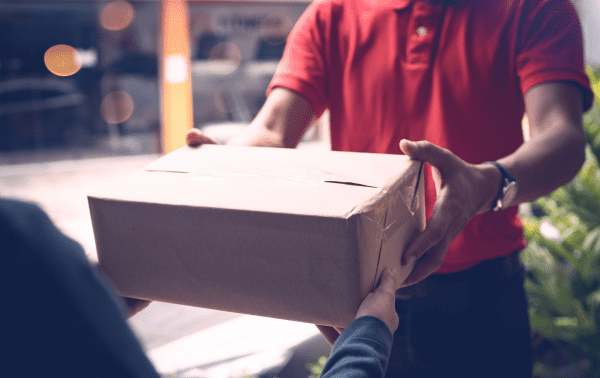 Working with a specialist broker is the best way to ensure you are getting a comprehensive policy at a competitive price. You will be provided with a wide range of options that can be tailored to meet your specific business needs.
Choosing the Right Policy
When selecting a policy, it is important to consider all of the risks associated with your business. Your broker can help you select the right type of coverage for your needs.They will go through each option and explain how the various levels of cover work so that you can make an informed decision about which policy best suits your business.
It is important to make sure that you are adequately covered against all possible risks. This will ensure that your business is financially secure, no matter what happens. Your advisor can also help you review your policy on a regular basis, so that it remains up-to-date with any changes in the industry or your operations.
Why Choose QuoteSearcher?
At QuoteSearcher, we pride ourselves in providing our customers with the most competitive hire & reward courier insurance quotes. We partner with a range of specialist insurers to make sure you are getting the best deal on your policy. So, if you're looking for reliable hire & reward courier insurance at a competitive price then make sure to get a quote via QuoteSearcher. One easy form, and you'll be able to compare a range of policies from leading UK insurers.
Simply fill out our form today and our panel of broker partners will contact you with a competitive hire & reward courier insurance quote. With QuoteSearcher, you can rest easy knowing that your business is adequately protected against any potential risks at all times. Get the peace of mind you need with hire & reward courier insurance today.
Let us find the right hire & reward insurance for you...