Motorcycle courier insurance provides financial protection for motorcycle couriers in the event of an accident, loss or damage to cargo. It is designed to safeguard against any losses incurred if goods are damaged while on the road, either through collision or by a third-party. A comprehensive policy also covers medical bills should the courier become injured while making deliveries.
Motorcycle courier insurance is typically tailored to each rider's individual needs. The policy will usually take into account the types of goods being delivered, their value and the distance covered. It may also include additional coverage for items such as tools or personal belongings used during transit. Motorcycle couriers must also consider factors like public liability and property damage when choosing an insurance policy.
Types of Cover
Motorcycle courier insurance is critical for any rider who regularly transports goods on the road. Without it, couriers put themselves and their cargo at risk of financial loss in case of an accident or theft. Additionally, some clients may require that their couriers have a valid insurance policy before hiring them. Motorcycle courier insurance is an important investment that can help keep a courier's business running smoothly and safely.
Features to consider include:
Loss of Goods: This covers any damage to or loss of goods during transit.
Public Liability: This covers legal costs if third parties make a claim against the courier for injury or property damage caused by their actions.
Personal Injury: This covers medical expenses should the courier become injured while making deliveries.
Property Damage: This covers any damage to property caused by the courier's actions.
Breakdown Cover: This covers the cost of repairs and towing should the motorcycle break down while on the road.
These features will vary depending on the insurer and individual needs, so it is important for riders to shop around for the best coverage. Motorcycle couriers have a difficult job and understanding insurance can be complicated. It is essential that they take time to research and compare policies in order to make the right decision for their business.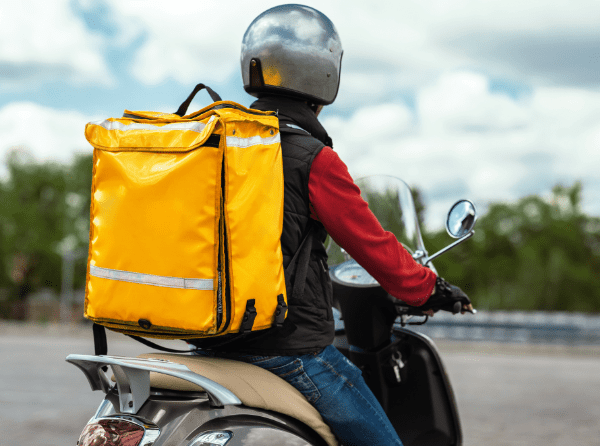 Choosing the Right Policy
The cost of motorcycle courier insurance will vary depending on the value of the goods being delivered, the distance travelled and other factors. However, it provides essential protection for both couriers and those who hire them, so investing in an appropriate policy is always wise.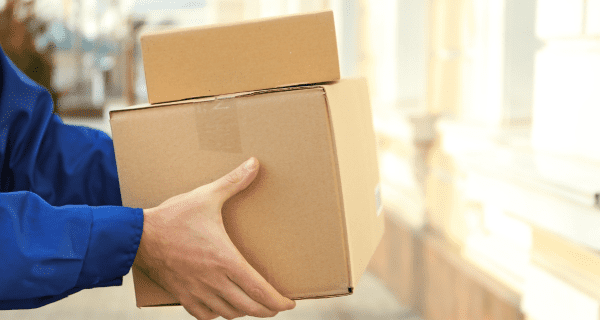 In order to get the best coverage at the most reasonable price, motorcycle couriers should shop around and compare quotes from different providers. It's also important to read through policies carefully in order to understand exactly what they cover and any exclusions or limitations that might apply.
Finally, it's a good idea to review your policy with a professional and make sure that it meets your specific needs.
Motorcycle courier insurance is a valuable asset for any individual or business that regularly transports goods on the road. Taking the time to find the right policy can provide peace of mind, knowing that you are financially protected in case of an accident or theft.
Why Choose QuoteSearcher?
QuoteSearcher offers a fast, free and easy comparison service for motorcycle courier insurance. With access to quotes from leading insurers in the UK, we can help you find the best policy for your needs at the most competitive price. One form is all it takes to compare tailored policies and get a call back from some of the country's leading insurance brokers. It's quick, simple and hassle-free.