We Partner With



Why Use QuoteSearcher for Goods in Transit Insurance?
Insurance for transporting goods is integral for many businesses. Whether you operate as a courier, a haulier, long-distance driver, removers or delivery company – once the goods are in your possession, you are responsible for their safe travel. A goods in transit policy is there to protect drivers who regularly transport goods, whether these be for a customer or as part of the daily running of your business.
At QuoteSearcher, we understand how tough it can be to find specialist insurance for a fair price. Our panel of goods in transit insurance brokers work hard to provide you with a competitive quote so you can compare goods in transit insurance and find the best price for your policy.
Of course, there are a few issues that can arise when you work in any industry which promotes the transport of goods. Theft and loss of goods are just two of the incidents that can leave you and you company liable. Finding the best goods in transit insurance policy means defining the key features you need as part of your goods in transit (GIT) cover.   Take a look at some of our recommendations for your policy.
Goods in Transit Insurance Policy Features
Theft Cover
If the goods in your vehicle have been stolen from the vehicle, this type of cover will pay out for the cost of the stolen goods Find out more about Theft Insurance for goods in transit.
Damage During Transit
In the event of an accident or vandalism, damage during transit cover will help you by paying out for the cost of the damaged goods
Liability Insurance
You will need to have public liability insurance to protect third parties from damage caused by the goods you are transporting, as well as employers' liability if you are the business owner
EU Cover
If you travel internationally to the EU as part of your job, you can add cover to protect you during your time on the continent Find out more about EU Cover for goods in transit.
Types of Goods in Transit Insurance
Any business that requires the safe transportation of goods of any kind will benefit from goods in transit cover. Regardless of the type of goods being carried, peace of mind for both the customer and driver are invaluable.
Goods in transit insurance is separated into two categories:
Own Goods
This refers to insurance for transporting goods that are necessary for the day-to-day completion of work tasks. For example, plant machinery or tools needs to be transported from site to site, and if they are lost or stolen it will have a marked effect on how effectively you can run your business. This is of particular benefit for people in the building or decorating trade.
Haulage
This is for the transportation of goods that are not your own. For example, goods in transit insurance can cover businesses such as removal companies, couriers, and car transporters. There is insurance for household goods in transit, as well as cash in transit insurance. insurance. It is important to ensure your business is adequately covered for other people's possessions in order to avoid a financial sting should they be damaged or stolen.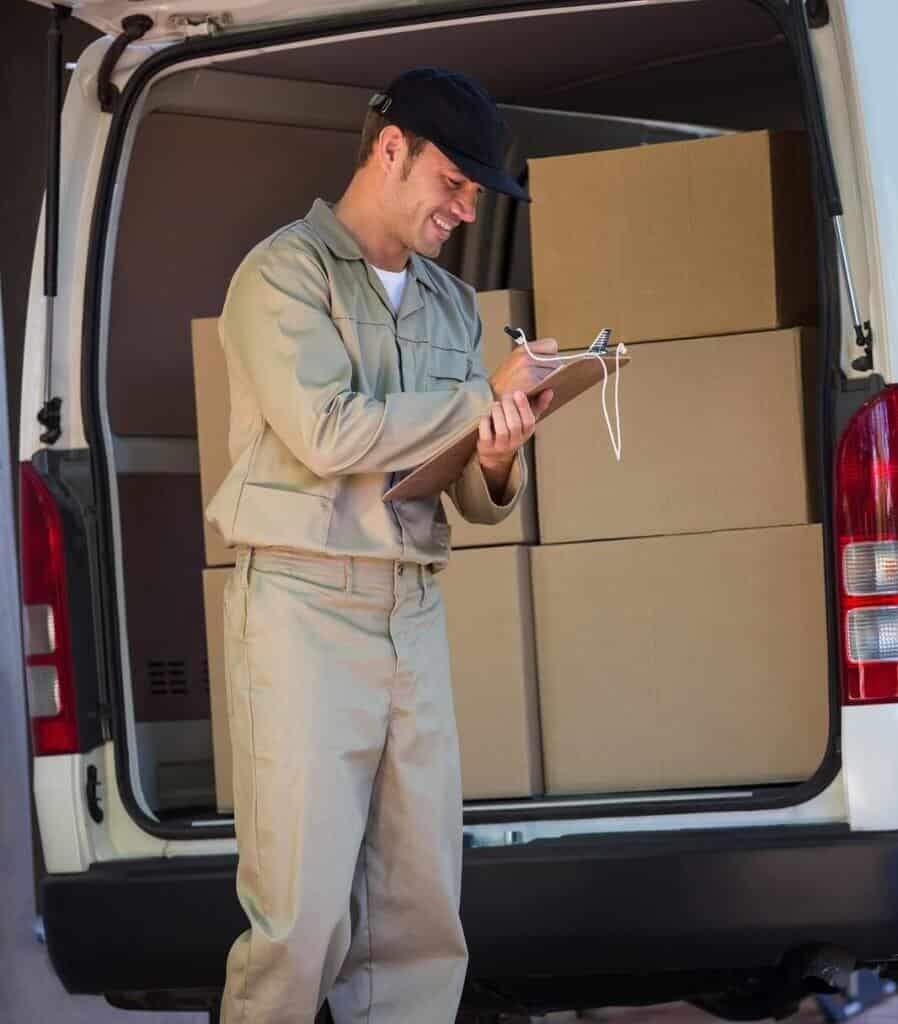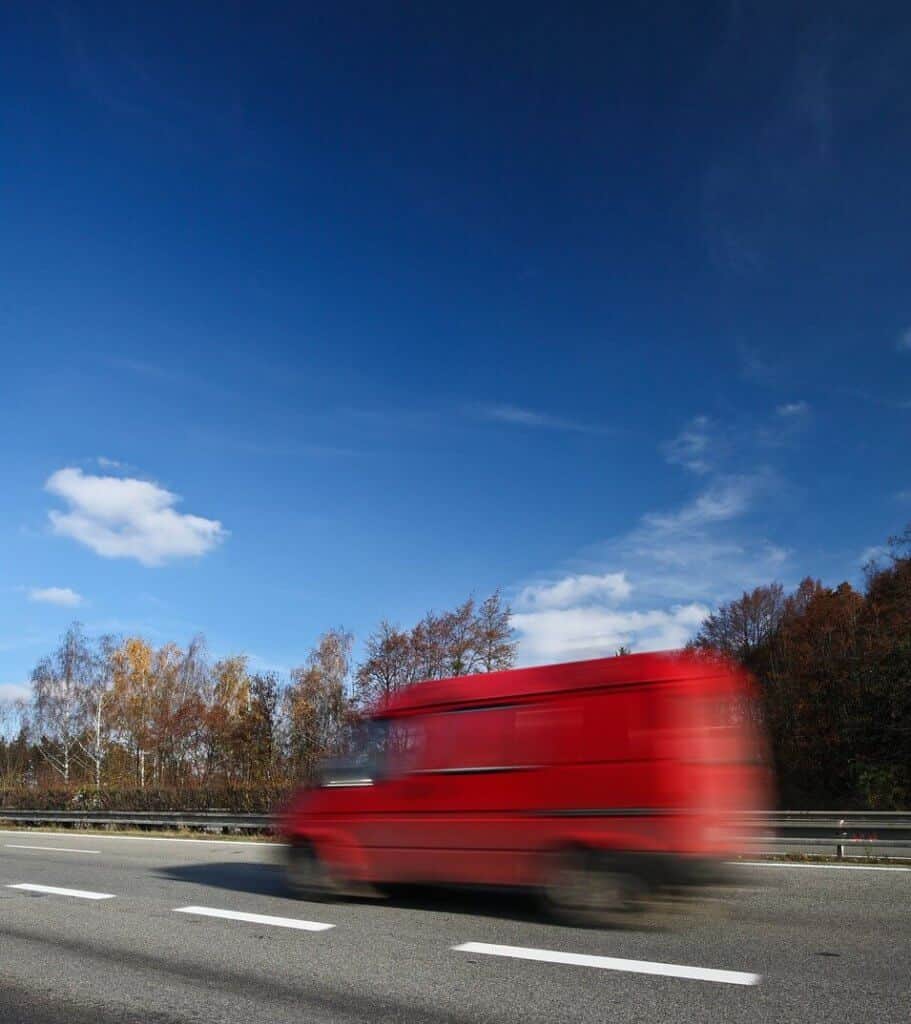 Ways to Reduce Your Premium
There are a number of ways you can help to reduce the cost of your goods in transit insurance premium. These include:
Opt out of inapplicable features
A comprehensive policy, or 'all risks' goods insurance policy, will encompass a wide range of elements to cover. It may be cheaper to opt out of the features that are not applicable to your business. For example, your policy may include EU cover when you only operate within the UK, or perhaps it covers food spoilage, but you transport furniture. Choosing GIT cover that only covers pre-agreed situations could potentially make things cheaper
Keep things safe and secure
As with any vehicle, keeping it safe, secure and off-road can have a significant effect on the price of your goods in transit policy. If you are a builder who keeps their tools in a van overnight, you must ensure you have taken all measures to keep the vehicle secure. If it is kept in a garage under lock and key, you will likely be able to enjoy a slightly reduced price
Be a member of a trade body
There may be discounts available for members of trade federations, including the NICEIC, Gas Safe, Federation of Master Builders, Federation of Master Craftsmen and the FPDC, among others
Frequently Asked Questions about Goods in Transit Insurance
What is GIT insurance?

GIT (goods in transit) insurance is cover for items carried in your vehicle as part of your job. It protects you against the costs of lost or damaged goods within professions such as courier, delivery, removals, builders, decorators or mobile salons. Goods in transit insurance is an imperative part of any overarching liability policy.

How much does goods in transit insurance cost?

The average cost of goods in transit insurance depends entirely on the type of cover you choose. You can cover both your own possessions (in the case of a builder and tools) and your customers' goods (removal companies or couriers).In order to get the most competitive quote for your goods in transit insurance, fill out our simple form to be contacted by a panel of expert specialist insurers who will be able to provide you with a comprehensive policy for a fair price.

What does goods in transit insurance cover?

There are two types of GIT cover: own goods or haulage. Haulage covers the goods that belong to you customer, whereas own goods is for cover of the tools or equipment used to carry out your job.Discuss what you wish to cover with your broker and they will be able to advise on the best type of policy for your specific needs.

Can I insure more than one vehicle on my policy?

Many goods in transit insurance companies offer policies which can cover multiple vehicles, as well as multiple drivers. In many instances, it is cheaper to ensure them this way. Inform your broker with as many details regarding your business to ensure you are adequately covered and to get the best deal.

What information do I need to give my broker?

No business is identical to another, so be sure to give full details of your job to your broker, as there are different levels of GIT cover available depending on the type of cargo you carry and the frequency. If you operate in the UK or abroad or if your cargo is valuable equipment or FMCG goods, be sure to let them know these details so they can find the right cover for you and your business.
I was very impressed with the speed in which QuoteSearcher's partners got back to me. After completing the online form I was delighted with the quotes I received and was happy to sort out my insurance quickly.
After searching for hours on the internet I finally came across QuoteSearcher whose partners provided me with excellent quotes far better than I had received from anyone else.
Let us find the right goods in transit insurance for you...