We Partner With







Why use QuoteSearcher for HGV Insurance?
Do you drive a heavy goods vehicle as part of your job? If you rely on your HGV for income, it is important to get the best truck insurance policy you can find. An HGV is a truck that has a gross combination mass of over 3.5 tonnes and can also be described as a large goods vehicle (LGV) or medium goods vehicle. You will need insurance for your HGV to protect against a number of day-to-day risks, including accidents, breakdowns, liability and more.
The best truck insurance companies understand your need for a policy that offers a wide range of features to protect drivers and businesses from financial pitfalls. If you are looking to conduct an HGV truck insurance comparison, QuoteSearcher is a great place to start. Not only do we partner with the most trusted HGV insurance companies, but the process could not be simpler. Just a few bits of information on our contact form will put you in touch with a panel of expert insurance brokers who will work hard to find you a competitive quote for your policy.
HGV Insurance Policy Features
Goods in Transit
Cover against loss, damage or theft to goods while being transported. Learn more about HGV Goods in Transit Cover
Public and Employers' Liability
Protection against injury claims made by an employee or third party. Find out more about Public & Employer's Liability Cover for HGVs
Replacement Vehicle
Prevent your business from losses incurred from being off the road by supplying the same or similar vehicle
HGV Breakdown Cover
Roadside assistance to get HGV operational as soon as possible. Find out more about HGV Breakdown Cover
Excess Protection
Covers the cost of your insurance excess. Find out more about your options for Excess Protection
Legal Expenses
Covers any legal costs in the event of claim against you or your business. Find out more about your Cover for Legal Expenses.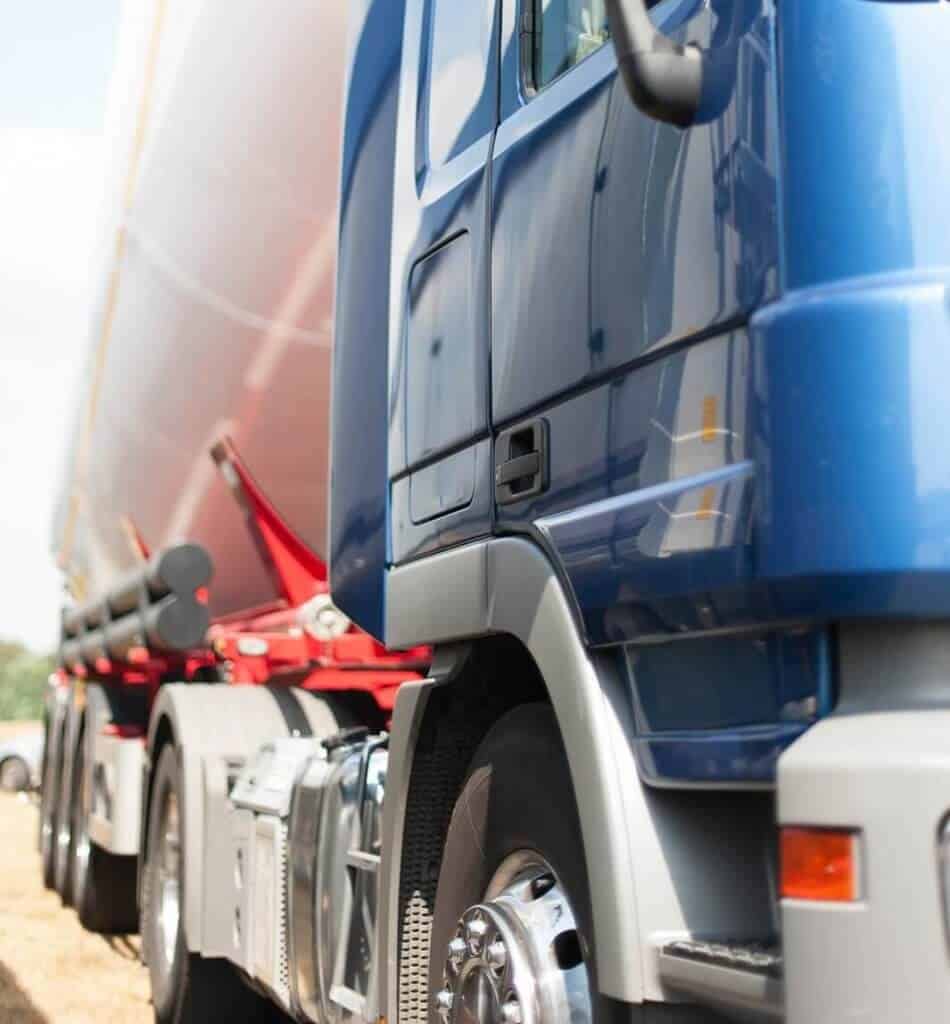 HGV Insurance Policy Exclusions
HGV insurance not only covers your vehicle, but also the goods that you are carrying, and seeing as these can sometimes be worth thousands of pounds it's good to know you are in safe hands. However, there are some elements that are commonly excluded from HGV truck insurance policies; these can include:
Theft of Unattended Goods/Vehicle
If you leave your HGV unattended and goods are stolen, or you leave you door unlocked with the key in the ignition and your vehicle is taken as a result, you will not be covered. Make sure to adopt high levels of safety and security for your vehicle to keep in line with the rules of your HGV insurance policy
Hazardous Goods
Goods in Transit (GIT) insurance will cover most goods, however if you are transporting materials of dangerous nature, you will need to look into haulage insurance as part of your policy, so that you are covered for carrying hazardous goods. It may be a good idea to check with your HGV insurance broker however as you may instead need to take out some form of extra cover
Income Protection
You can get income protection for HGV drivers, but this is dependent on your declaration of health when signing up to your truck insurance policy; pre-existing illnesses that are not declared will nullify your policy. This is particularly useful for self-employed drivers who do not earn if they do not work.
HGV Insurance Inclusions
By law, you must have these features:
Third Party Only Insurance
Every vehicle on UK roads must have at least TPO (third party only) insurance by law. However, a comprehensive HGV insurance policy will offer you greater protection than the legal minimum
Employers' Liability Insurance
By law, any business that employs one or more people (either paid of volunteer) must have employers' liability insurance. If you have more than one HGV and you employ someone to drive it, this type of liability insurance covers both your drivers and your business
Motor Insurance
This may go without saying, but you must be protected by motor insurance in order to be on the road legally as an HGV driver
HGV Insurance Extras
There are some other advisable features to consider when you are looking for HGV insurance quotes. QuoteSearcher's panel of dedicated HGV insurance brokers will be able to tailor a policy specifically for you. Some features include:
Personal Accident & Sickness
If you are self-employed, any time not on the road is a financial burden; you may wish to add this feature to your HGV insurance policy, so you are not left out of pocket in the event of an illness
European Cover
European cover is a useful element of comprehensive truck insurance if your business takes you overseas on a regular basis and will make sure you are covered during your time in Europe
Public Liability Insurance for HGV Drivers
This is particularly important as it covers your legal expenses should a third party make a claim against you or your business, such as an accident or injury
Your HGV insurance will cover a number of things, including the cab and trailer, the goods carried within, and yourself as a driver. In order to have these elements covered, however, you need to take out a comprehensive policy. This way, you can add numerous optional features that are specific to the situations that you come across in your day-to-day life. 
If you want to reduce the price of your premium, it is a good idea to employ high levels of safety and security, both when you are on the road and in terms of storage. Ensuring your HGV is locked away in a garage or depot when not in use and using an alarm system are good ways to decrease the chance of theft or vandalism.
The state of your driving will also have an impact on how much you pay for your insurance. If you use a black box to record and transmit driving data to your insurer, they will be able to calculate a price that reflects how good a driver you are.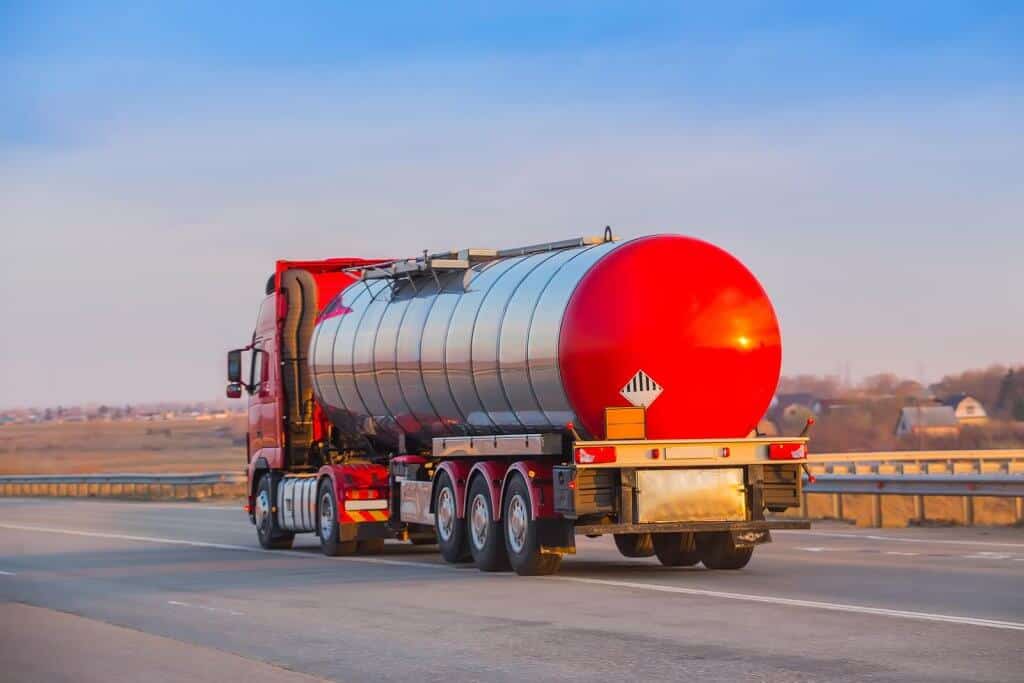 What Kind of Vehicles Are Covered?
You can insure many types of HGV, including:
7.5t lorry
Classic HGV
Business Truck
Classic Lorry
Flatbed Truck
Dump Truck
Farm Truck
Forklift Truck
7.5t truck
Skip Lorry
Classic Truck
Commercial HGV
Commercial Lorry
Tow Truck
Commercial Truck
Standard Truck
Big Trick
Tipper Truck
Refrigerated Truck
HGV Fleet Insurance
Most policies will cover between 1 and 5 vehicles; any more, and you will need to get HGV fleet insurance. Most businesses will benefit from having all their vehicles under one HGV insurance policy, including reduced premiums.
Any driver cover is available, or you can have a policy which is easy to add named drivers to as and when you need to.
Frequently Asked Questions About HGV Insurance
What vehicles are classed as HGV?

All HGVs are subject to strict regulations and requirements set by the Driver and Vehicle Standards Agency (DVSA). These vehicles must pass an annual government-mandated roadworthiness test, as well as meeting certain environmental standards. In order to be classed as an HGV, the vehicle must weigh over 7.5 tonnes.This weight is based on the Gross Vehicle Weight Rating (GVWR), which includes the combined weight of the vehicle, its load, and any passengers.
How much is HGV insurance?
HGV insurance costs depend entirely on the amount of risk your vehicle poses when on the road. A TPO policy will cost less than a comprehensive one, however you will not be protected from a number of situations. It is always better to pay more for more coverage.
Our panel of HGV insurance brokers are specialists in their field, meaning they will be able to design you a bespoke policy that can be offered at a competitive price.
What types of HGV can be covered?
You can get HGV insurance for a number of vehicle types. There are policies that can support any number of business. You will be able to get recovery van insurance, tipper truck insurance, or private HGV insurance, among others. Whatever the nature of your business, QuoteSearcher can align you with a broker that understands the unique challenges you face.
Am I able to get 7.5 tonne truck insurance?
You can definitely have your 7.5 tonne HGV insured under a comprehensive policy, but bear in mind that you must have a special driving license for a vehicle of this size. To drive a 7.5 tonne vehicle, you will need to have passed the category C test. To drive a vehicle between 3.5 tonnes and 7.5 tonnes, you will need to have passed the C1 test. In order to apply for HGV insurance you may need to prove that you are able to legally drive your particular vehicle.
Whats the difference between HGV insurance and commercial vehicle insurance?
Most commercial vehicles are smaller in size and don't have the same complex engineering that HGVs do. This means that commercial vehicle providers won't have as much knowledge when it comes to the type of vehicle you drive.
HGV insurance is a niche product, and because of that you know you will be working with experts who understand your business needs and can be efficient when it comes to getting you back on the road.
Can you get temporary HGV insurance?
When it comes to HGV insurance, it is important to ensure that the cover you choose meets your specific requirements. Generally speaking, temporary HGV insurance is available to drivers who need cover for a short-term or one-off job. Depending on the insurer, temporary HGV policies can be arranged for periods of between one and 28 days, with the cost varying depending on the duration of cover.
Does having a HGV licence lower car insurance?
Having a HGV licence can have a positive impact on car insurance premiums. An HGV licence demonstrates to an insurance provider that the driver has extensive driving experience and is likely to be a safer driver on the roads. As such, many insurance providers are willing to offer discounted car insurance premiums for drivers.
Can you insure a lorry for a day?
There are a variety of companies offering temporary lorry insurance policies that can cover you for a single day. This can be incredibly useful if you are borrowing or renting a lorry for a one-off event, such as a house move.
Are pickups classed as vans for insurance?
Many people assume that pickup trucks are classified as vans and, therefore, can be insured under van insurance policies. However, this is not necessarily the case.
Pickup trucks come in a variety of shapes and sizes and, depending on the make and model, may not qualify as vans. This is because vans typically have a large, enclosed cargo area and are used primarily for transporting goods or passengers. Pickup trucks, on the other hand, tend to have an open bed and are more often used for recreational activities such as camping or fishing.
In terms of insurance, the classification of a vehicle is important as it determines which type of policy applies to the vehicle. Generally, pickup trucks are considered light goods vehicles and, therefore, may require a separate insurance policy from vans.
I was very impressed with the speed in which QuoteSearcher's partners got back to me. After completing the online form I was delighted with the quotes I received and was happy to sort out my insurance quickly.
At last! A quote website that is simple, easy and quick to use!!! I just had to send in a quick email to congratulate and thank you.
Let us find the right HGV insurance for you...