Welcome
There is a plethora of policy features available to drivers taking out motor insurance, whether it is for a car, van, motorbike, or specialist vehicle. You need to have the right protection at the right level in order to get back on the road quickly in the event of an accident, theft or serious damage.
In order to have maximum protection, you need to discuss your needs with a trusted broker who specialises in the type of vehicle you are looking to insure, and having previous knowledge of what's on offer is beneficial. Here, we will go over some of the policy features you can get as part of your motor insurance.
Any and Named Driver Cover
Insurance companies are reluctant to provide any driver cover, because they cannot be sure who is going to drive your vehicle or what experience they may have. This usually leads to any driver insurance premiums being quite substantial, however it is a must-have insurance feature for a number of businesses.
Taxi fleet owners, courier and logistics companies, driving schools, and mobile businesses are all likely to have multiple vehicles driven by different people depending on shift patterns, work areas and more. It can be less of a hassle to have an any driver policy that covers all possible drivers, but this can be costly.
A more economical option would be to add a series of named drivers on to your policy. This is less expensive because you will be expected to give details of all the named drivers you are adding; this helps by letting insurers assess the experience of the added drivers, and can therefore give you a fairer price not based on guesswork.
Named driver insurance policies are useful for families that share a car. You could insure your teenager on your car while they learn for example, and it is possible to add up to four people to one policy – these can reduce prices and keep everything in one place.
Breakdown Cover
Adding Breakdown Cover to your vehicle insurance policy provides you with AA or RAC roadside assistance in the event your vehicle becomes mechanically inoperable. This value added benefit can often mean the difference between fixing a flat tyre or starter motor on the spot, without having to have your broken down vehicle transported to a garage at a much larger expense. Including it as part of your policy also saves you the hassle of registering for AA or RAC under a separate membership.
Often, issues such as misfuelling, engine issues or flat batteries can cost a significant amount without cover, so it is therefore advisable to have a broader level of cover. The main features of breakdown insurance are:
Roadside assistance
This will cover the costs of getting your car fixed at the side of the road so you can get back on it immediately
Home start
Covers the cost of getting your car running if it breaks down close to your home
Local/national recovery
Covers the cost of either getting your broken-down vehicle to a local garage, or to any location in the UK
Onward journey
Covers the cost of a replacement vehicle or the cost of a taxi or public transport, so you can get on with your journey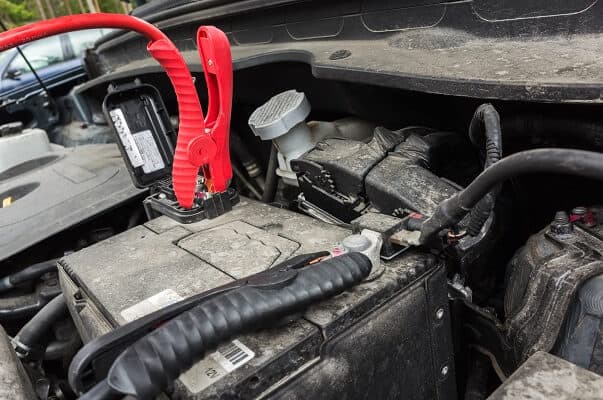 Family cover
Some brokers cover breakdown costs for you and up to 3 members of your family as an extra
You should also check whether your breakdown cover is applicable when you are driving abroad in the EU, or whether you will need to add it as an optional extra.
EU Cover
If you are involved an accident while abroad, there can be any number of obstacles to deal with; not speaking the language, complicated road rules and the unexpected expense of repairing your vehicle in unfamiliar territory.
Fortunately, with European car cover, any costs will be reimbursed which can alleviate some of the associated stress. Every UK motor insurance company is required to provide at least third party only (TPO) cover for driving on the Continent, however this is the most basic type of cover. This means it will pay out the costs of the other party in an accident, and will not cover your vehicle damage, legal or medical expenses.
If you want to add EU cover to your fully comprehensive policy, there are a few things to discuss with your broker, including:
Check whether the country you are visiting is actually in the European Union (e.g., Norway and Switzerland are in Europe but not EU)
Ask how long you are covered for; most insurers will provide EU cover for up to 30 days and you may have to pay more if you are planning to be away for longer
If your breakdown cover in the UK would still apply or would you need specific EU breakdown cover
Hire Car Cover
If your vehicle is a vital aspect of day to day life, either in a personal or business capacity, you may not be able to afford to go without one. Adding a car hire option to your vehicle insurance policy will cover the cost of a temporary car hire while your vehicle is either being repaired or replaced. This courtesy car ensures your daily activities continue uninterrupted, at no additional cost to you or your business. This can be particularly essential to tradesmen, taxi drivers, couriers and driving school instructors
Most policies will allow you to use the hire car for up to 21 days, in which time your replacement vehicle would need to be sorted out. The cost of extending the lease period of the vehicle would not be covered by your policy. And there can often be penalties for returning the vehicle after the prescribed lease period (and even with an empty tank of fuel).
And as with any motor insurance policy your claim for requesting a courtesy vehicle will depend on the eligibility of your insurance claim. So if you were under the influence of drink or drugs at the time of an accident, not only would your claim be denied, but the hire car would be too.
Limited Mileage Cover
This type of insurance is beneficial to vehicle owners which will not be on the road as often as regular vehicles. By restricting the amount of mileage a vehicle does in a year means less time at risk on the road, and the lower the insurance. For owners of classic cars, campervans, or high-performance vehicles, insurance can be costly. Often, these vehicles are not a driver's only mode of transport, being a secondary vehicle.
The average driver in the UK does 8000 miles a year in their main vehicle, so if yours does significantly less than that, you could make large savings by using low mileage car insurance. You can find out the mileage of your car by looking at a recent MOT certificate and work out your yearly average.
A limited mileage policy can be useful if:
You are a university student with a car that is only driven when you are back at home during the holidays
You have a show vehicle that only comes out during good weather or at a show
You have a temporary illness or condition that will keep you from driving long distances (you may also want to look at laid up cover if you are unable to drive at all for a length of time)
Unfortunately, there are some dishonest people who declare lower mileage for their standard insurance policies than they actually drive. Due to this, many insurers will offer you a price based on a higher number of miles. It has caused much annoyance to genuine low mileage drivers, which is why there are dedicated policies available; it is worth finding a broker that can provide this as a specialist service.
Motor Excess Protection
In the event of you having to make an insurance claim, you may be required to pay a certain amount upfront, called excess. They usually comes as either a standard or a voluntary amount. Standard would be set according to agreed insurance tables depending on a range of factors, yet some insurers also offer the voluntary, which gives you a bit more freedom. Usually, a higher excess value would mean a cheaper policy, while a lower one means a more expensive premium. It is a counter balance for the insurer against claims.
For example, you may make a claim of £500 but there is an excess of £100, you would pay the £100 upfront and your insurer would pay the rest.
It is possible to get a Zero excess policy, meaning there is no amount to pay when claiming, but be prepared to pay more for it.
So, if your claim is not covered by the third party involved in the accident, you will have to pay the excess. With excess protection insurance, you will be able to claim back the excess amount. There are a number of situations that would lead to you paying excess, including:
The accident was your fault
The third party left the scene of the accident without giving you their details
The third party is uninsured
The vehicle was stolen
There has been either accidental or malicious damage made to the vehicle
There will be several levels of cover offered to you by your broker, and you will only be able to claim back the excess up to a certain annual amount. It is best to discuss you excess cover options with your insurance company to understand your specific level of cover.
Motor Legal Protection
With motor legal protection, any legal costs that are accrued as a result of trying to claim for uninsured losses are covered. If you are in an accident that was not your fault, the damage to your car should be covered by the at-fault person's third party only car insurance, but you will be expected to cover the cost of a number of other things.
The benefit of legal protection insurance for your car policy is that the following elements are covered:
Personal injury
Recovery and repair of your vehicle
Medical costs
Replacement vehicle
Loss of earnings
Loss of possessions
For example, if you injure yourself in a car accident and you are therefore unable to work, the stress of not being able to earn during your recovery time is an added stress no one wants to deal with. With loss of earnings cover as part of your car insurance legal cover you will be guaranteed some payment during this time.
Passenger Liability Cover
Passenger liability insurance covers your legal responsibility after an accident of or damages caused to the third party (the passenger) during the time travelling in your vehicle. If you run a business whereby you carry passengers on a regular basis, this is a must-have element to your policy. Essentially, if you have a passenger in a car accident, you will need to cover their costs, whether these be medical, legal or compensation costs. Without liability car insurance, the costs will not be covered, and you could be left with serious financial implications.
Standard drivers must have third party only insurance to be in adherence to the law, but for businesses like public and private hire taxi companies, coach and bus operators or minibus drivers', passenger liability insurance is integral in order to provide not just safety for your passengers, but financial cover in order to maintain the running of your business during the period of claim.