We Partner With



Why use QuoteSearcher?
Holiday homes or second homes are a wonderful thing to own. They allow you to take a break whenever you feel like it, are something to let friends or family use, or even as a way to make a second income through renting. As most holiday homes are usually left unused for prolonged periods of time, standard house insurance will not cover it. Instead, you will need to get a specific holiday home insurance policy.
Cover is available for the UK and many popular holiday destinations abroad for holiday homes, apartments, flats, chalets, caravans and cottages.
Holiday Home Insurance Policy Features
Contents Insurance
Covers damage costs of carpets, furniture and appliances. Find out more about Contents Insurance for your holiday home.
Buildings Insurance
Protection against damage to brick and mortar. Read more about your Buildings Insurance for your holiday home.
Policy features include:
Accidental damage cover
Emergency travel and accomodation
Public liability & Legal expenses
Flood risk, storm and extreme weather insurance
Repair cover
Damage through theft
Contents Insurance
Although it is not compulsory, we would strongly advise taking out a contents insurance policy. Even if you do not think your holiday home contains many valuables, the cost of actually replacing the contents might surprise you. Once you take into account the furniture, crockery, furnishings and garden, the cost will start to increase dramatically.
Renting out your holiday home also comes with its own pitfalls. Tenants typically do not take as much care when in a rental property as the owners would, with the contents being particularly at risk of damage.
Whether or not you let your property out, it is a good idea to do an inventory of the contents. Where possible, avoid leaving high value items in your holiday home when it is left unused or if you let it to tenants. Sometimes insurers will place a limit on the value of any single item and may even exclude certain valuable items from the policy, particularly when it is being let.
Buildings Insurance
This is essential, and covers the structure of your property including the roof, and any permanent fixtures and fittings including baths and fitted kitchens.
Second homes which are still under mortgage must have appropriate levels of building insurance, which your mortgage provider will insist upon. Rebuilding a house is never cheap, and even if you do own it outright this is still an important piece of insurance to consider.
Your buildings insurance policy should be enough to cover an entire rebuild of your home, including any other buildings on your land such as swimming pools or garages. Remember, the cost of a rebuild is not the same as the market value, so it is wise to get a surveyor round to give you an estimate which you can then take to your potential insurance provider. Newer mortgages should already include an estimated rebuilding cost.
Some policies have an option for 'unlimited cover' if it proves too time consuming to generate a realistic estimate, however this is likely to be more expensive. Check whether your policy keeps the rebuild costs in line with inflation, otherwise you could be under-insured.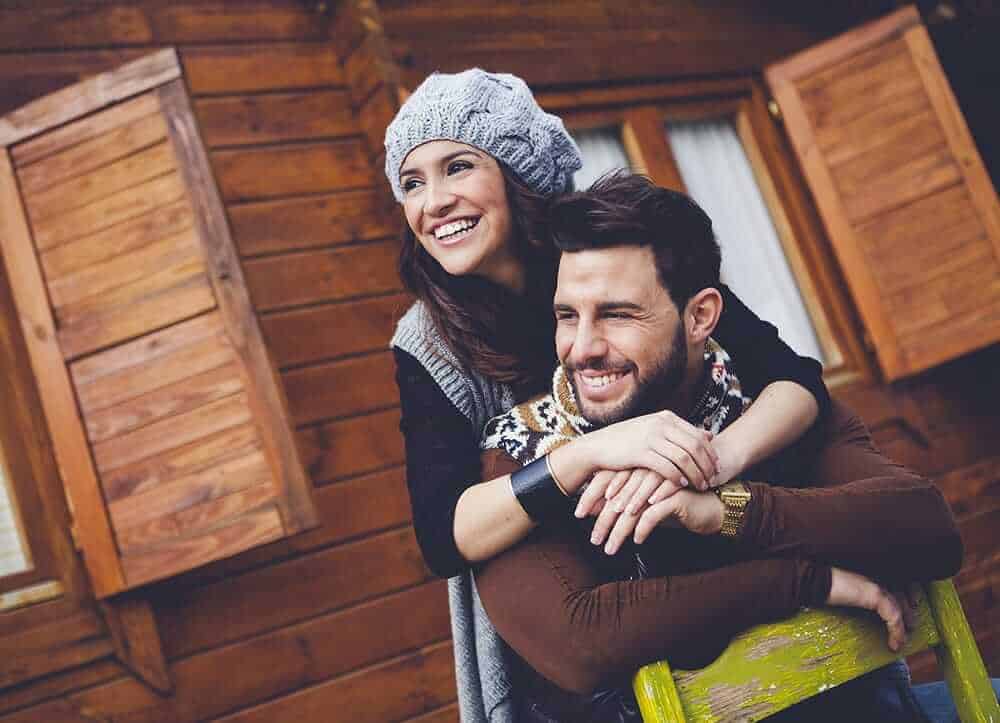 Holiday Home Tips
Check roof regularly – roofing problems can spell disaster for a building. Repair costs are high and the building may be left uninhabitable while the work is being done. Before the end of the season have your roof checked so it is ready for winter.
Insulate pipes – poorly insulated pipes lose heat and can drive up energy bills.
Secure your home – secure your home with insurer approved locks, and consider installing CCTV, both to monitor it when you are not there and to deter potential intruders.
Maintain your garden – a home with a well looked after garden can add value to the property and rental price.
FREQUENTLY ASKED QUESTIONS ABOUT HOLIDAY HOME INSURANCE
Why Do I Need Holiday Home Insurance?

When a building is unoccupied for months at a time it is more at risk of damage, vandalism and theft. For example, if a water pipe bursts and the house has been left unchecked over winter, it will cause considerable damage to your property. Or if the property is damaged due to severe weather conditions, the longer it is left unnoticed the worse the effect will be.
I completed one simple form on the QuoteSearcher website and I received three excellent quotes. This was exactly what I was looking for!
Thanks to QuoteSearcher I am now fully insured. After looking at all the quotes I received, I chose the right policy for me and was insured more or less straightaway!
Let us find the right holiday home insurance for you