We partner with




Owning a classic motorhome comes with a few more risks than a more contemporary one. With classic and vintage vehicles of any kind, there are many considerations to make. This can include the value of spare parts and the cost of repairs.
There are also certain issues to consider for each vehicle which may not be relevant in more mainstream motorhomes. For example, if you're driving a classic American RV, there are unique challenges when it comes to road rules, such as the left-hand drive. Or, if you're driving a classic British camper, there are considerations with the roads being narrower and tow bars might not work.
In addition to this, it can be harder to find mechanics who have experience working on more vintage vehicles, meaning that motorhome insurance plans need to factor in these specific needs. For example, how will your insurance provider respond if you need specialised repairs? Or, how much extra support can they offer when it comes to organising someone with the right skillset?
Insuring a Classic Motorhome
There are three main types of cover to consider when finding insurance for a classic motorhome. These include:
Third party: This type of insurance offers only the most basic protection, and will pay out if you're found at fault in an accident. However, it won't cover any damage to your own vehicle or possessions within it. Again, this may be an ideal option for those looking for a budget-friendly plan.
Third party, fire and theft: This type of insurance will cover you for any damage to your own motorhome which is caused by fire or theft. However, it won't offer much help if you're held responsible for an accident. It also won't assist with the costs of repairing the vehicle after it has been damaged.
Full cover: This type of insurance is the most comprehensive and will offer you protection if your vehicle is damaged or stolen, as well as any repair costs to get your motorhome back on the road. It can also assist with legal expenses, paying for hiring a car while yours is being repaired, and even offering roadside assistance in certain cases. This is generally the most expensive type of cover, but it's worth looking into if you want to be sure your classic motorhome is fully protected.
When considering your insurance plan, it's important to think about any specific needs that may arise while on the road and ensure they are covered.
What is a Classic Motorhome?
A classic motorhome is a type of recreational vehicle that typically falls into one of two categories: vintage or retro. These types of motorhomes are often used for long-distance road trips, and they feature unique characteristics, such as being built from older materials or using old-fashioned features.
Some of the key considerations to keep in mind when purchasing a classic motorhome include the value of spare parts and repair costs, as well as any special considerations for different types of roads or road rules. Additionally, it can be important to find an insurance provider that offers specialised support for these types of vehicles, such as knowledgeable mechanics and responsive customer service teams.
When choosing a motorhome insurance plan, it's important to think about the specific needs and features that are most important to you, and ensure they are included in your coverage. Ultimately, choosing a plan that offers both affordability and peace of mind can help ensure you can enjoy your classic motorhome without worry.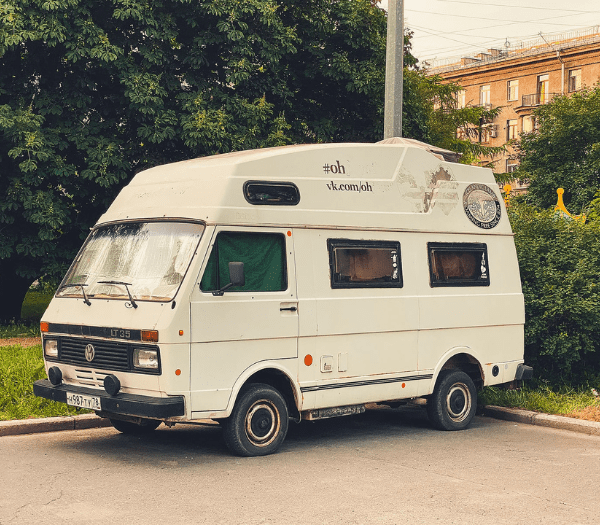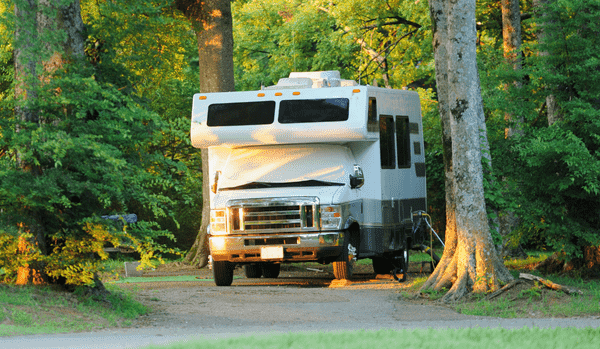 Features to Include in Your Policy
When choosing a motorhome insurance plan for your classic vehicle, there are a number of key features that you should look for. These may include coverage for repairs and replacement parts, specialised support for vintage vehicles, and assistance with legal or roadside emergencies.
Additionally, it can be helpful to find an insurance provider that offers flexible plans and competitive rates to help ensure you get the best value for your money. Whether you're looking for short-term or long-term insurance, it's important to work with a provider that can meet your needs and help you get the most out of your classic motorhome.
You should also think about the following features:
Breakdown cover: This can be an essential feature, as issues with your motorhome while on the road can be a major inconvenience. Look for plans that include roadside assistance and rapid repairs to ensure you're not stuck waiting on the side of the road for too long.
Accidental damage: Accidents are bound to happen sometimes, so it's important to have a plan that covers any damage done to your vehicle or possessions.
Legal expenses: If you're involved in an accident and need to file a claim with another party's insurance provider, legal expenses can be costly. Having this type of coverage can help protect you against these unexpected costs.
Finding the right motorhome insurance plan is an important step in ensuring you can enjoy your classic motorhome and travel worry-free. Whether you're looking for short-term or long-term coverage, it's essential to find a provider that offers the right features and competitive rates to meet your needs. By considering all of these factors, you can be sure to find the right plan and enjoy your motorhome on the open road.
Finding the Right Quote
The best way to find the right price is to compare quotes from a range of insurance brokers. Fill out our form and our panel of brokers will contact you with a range of quotes so you can decide what is right for you and your motorhome.
Let us find the right classic motorhome insurance for you...