We Partner With









Why use QuoteSearcher for Black Cab Insurance?
​Owning a black cab requires a great deal of learning, care and attention to the road. Black cab drivers need to sit a comprehensive test to learn The Knowledge – every road of London's streets, as well as how to navigate them safely. The cost of taxi insurance can be an unwelcome stress in an already stressful job, so you need to know you are getting the best deal from the most trusted broker.
At QuoteSearcher, we put you directly in contact with brokers who specialise in black taxi insurance. If you are tired of searching for taxi insurance quotes, let us help put you in touch with experienced brokers. Finding taxi insurance coverage that is both suitable and fairly priced can feel like a difficult task, but our relationships with specialist black cab insurance brokers ensure you get the most competitive quotes.
Black Cab Policy Features
Loss of Earnings
If your black cab becomes in operable, this feature ensures you still receive a wage, so you will not be left out of pocket
Legal Fees
In the event of a legal dispute or compensation claim your legal costs will be covered by your policy. Find out more about Legal Fees Cover.
Breakdown Assistance
Covers the cost of assistance getting you back on the road as quickly as possible after a breakdown. Find out more about Breakdown Assistance.
Glass and Windscreen Cover
This policy feature pays out in the event of your windscreen or windows being broken or cracked. Find out more about Windscreen and Glass Cover.
Public Liability
This feature protects you against claims made by members of the public after accident or injury. Find out more about Public Liability.
Vehicle Replacement and Hire Car
This feature provides a replacement vehicle in the event of yours being inoperable, ensuring you can continue working. Find out more about Hire Car Insurance.
Black Cab Specific Taxi Insurance
​Public hire taxi insurance prices will always be higher than that of private hire. Black cab drivers work on this basis, with customers able to hail them from the off street, and they must display a lit taxi sign. With potentially aggressive drivers, unwitting pedestrians and difficult customers, there can be a whole number of things that influence your insurance.
Working in central London is often busier and comes with more risks than suburban mini cabs. As a specialist vehicle, your black cab insurance policy needs certain features in order for you to be fully covered. You are legally obligated to have third party only (TPO) motor insurance as a minimum, but you can opt for third party, fire and theft (TPFT) or a fully comprehensive policy.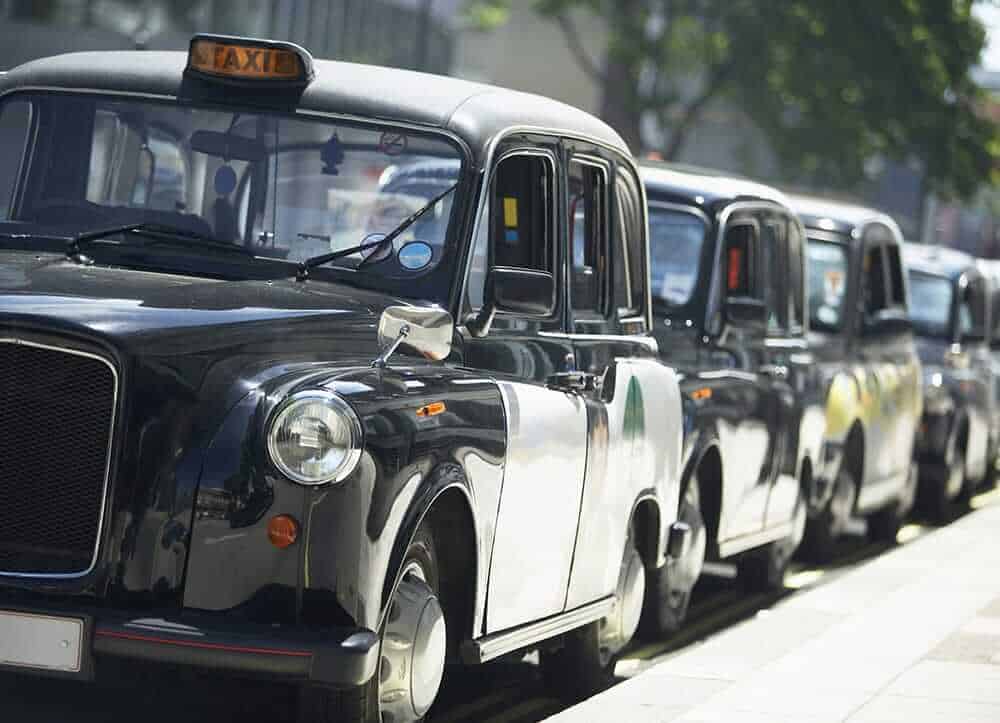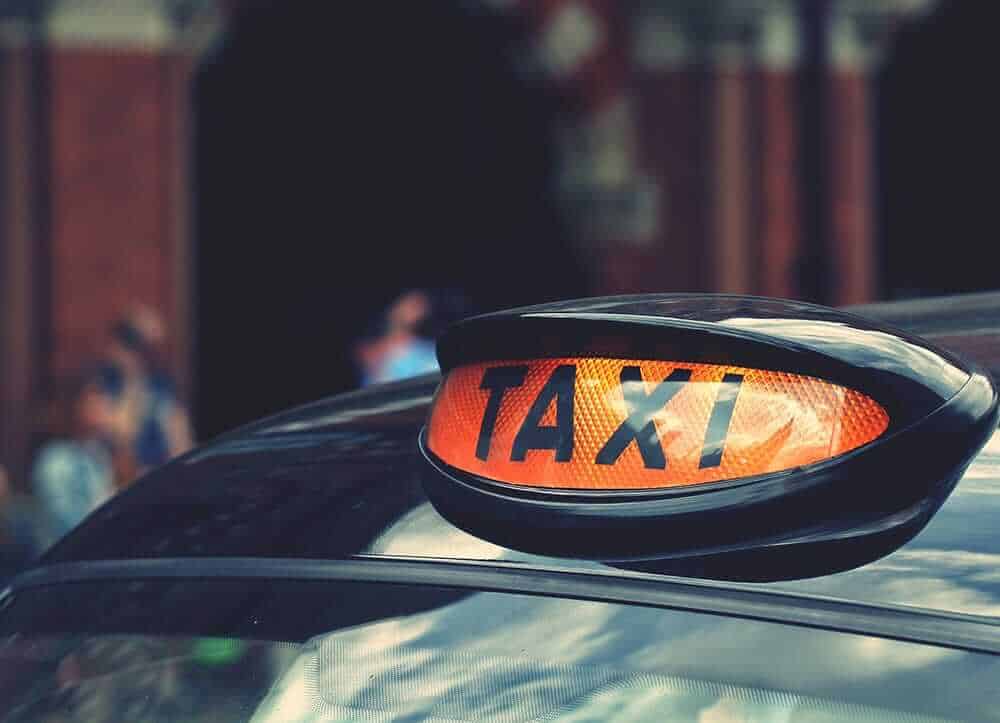 Tips for Reducing Your Premium
Keep your vehicle secure
Keep your black cab secure when it is not in use can help you reduce the cost of your premium. Using a garage or gated drive, as well as removing any valuable belongings from view can also help with this.
Use your no claims discount
Driving safely and responsibly can help you save significantly by building up a record of your no claims discount. Some brokers can offer you a reduction of up to 30% if you stay claim free for over two years
Include public liability insurance
You are not obligated by law to have public liability insurance, but it could be a valuable addition to your policy, especially working on busy London roads. Also, being public hire increases your risk of unruly passengers, so it is important to protect yourself from any claims made against you in the event of an accident or injury
FREQUENTLY ASKED QUESTIONS ABOUT BLACK CAB INSURANCE
Why is Black Cab Insurance more expensive than car insurance?

The average cost of taxi insurance is higher the normal car insurance as black cabs spend more time on the road. Combined with a difficult driving environment increases the risks to both vehicle and driver. Furthermore, they are more expensive to maintain and repair.

Why do I need Black Cab Insurance?

Black cabs are specialist vehicles, and such are more expensive to maintain and repair. They also mainly operate in the heart of London, which incurs far higher levels of risk than a suburban mini cab driver for example. Black cab insurance is designed specifically with the black cab driver in mind.
Renewing my taxi insurance used to be a right headache, but with QuoteSearcher the process was a breeze and I saved over £250!
Insuring a taxi with QuoteSearcher is so easy! I filled out one simple form and they did the rest for me, saving me time and money.
Let us find the right black cab insurance for you...