If you run a taxi fleet, insurance is key. With multiple vehicles being driven by people of different experience, if any one of your fleet becomes unusable, you will lose earnings. Insuring your taxi fleet under one policy, with one set of paperwork, is the easiest and often cheapest way of protecting your business.
Choosing the right level of cover
Choosing the right level of cover is imperative. Although you are legally obliged to have third party only cover for all your vehicles, this is rarely wide-ranging enough to cover all the possible situations that could arise.
Comprehensive cover, on the other hand, can provide protection for damage to your own vehicles, as well as the cost of repairs to any vehicles that you are found to be at fault for damaging. It can also cover personal injury and medical expenses, as well as offering legal protection.
Features to include in your policy
Choosing the right features to include in your policy is just as important as choosing the right level of cover. Let's take a look at some of the key things to consider:
Public liability insurance can protect you against claims made by members of the public who may be injured or have their property damaged while in one of your taxis.
Breakdown cover can ensure that if one of your vehicles experiences a mechanical issue, it can be quickly fixed and back on the road, minimising any loss of earnings.
Windscreen cover can protect against the cost of repairs or replacements for any damaged windscreens.
Personal accident cover can provide financial protection for yourself or any drivers in the event of an accident resulting in injury or death.
No claims bonus protection can help maintain your no claims discount, even if one of your drivers has an accident.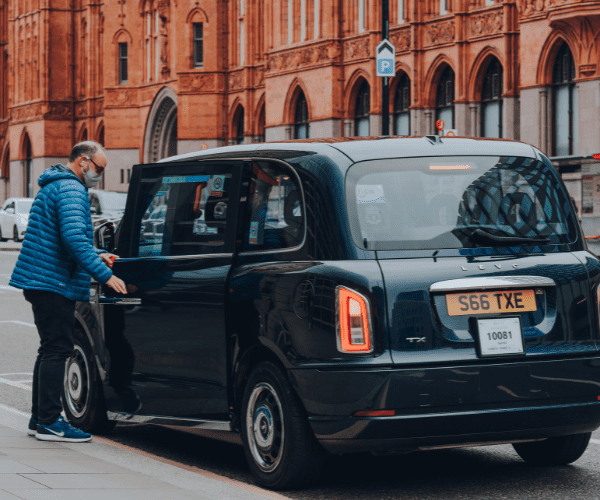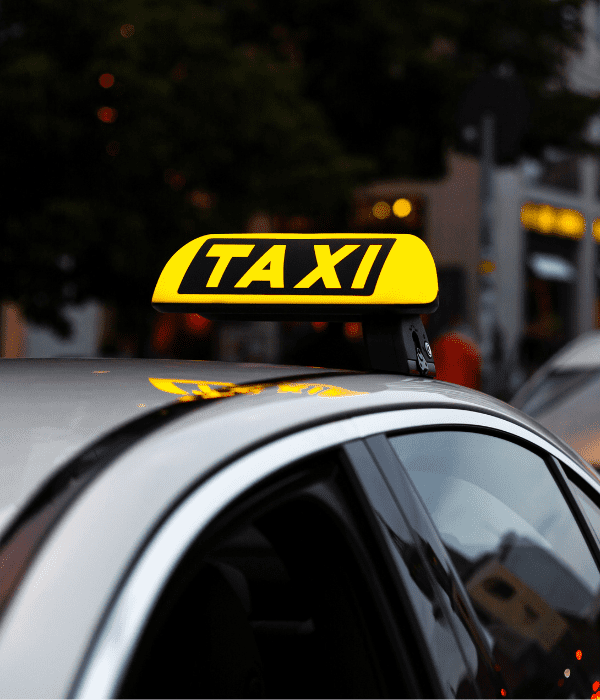 Why insure all your taxis under one fleet insurance policy?
Not only does insuring all your taxis under one policy make managing and keeping track of your insurance easier, but it can also save you money. Insurers often offer discounts for insuring multiple vehicles under one policy, as well as offering a range of additional benefits such as a dedicated account manager and the option to add or remove vehicles as needed throughout the year.
What factors can affect the cost of your policy?
The cost of your policy can be affected by a range of factors, including:
The level of cover chosen
The age, make, and model of the vehicles being insured
The claims history of the drivers being insuredHow the vehicles will be used (i.e. private hire or public transport)
The age and experience of the driver
The area you intend to operate (i.e. urban or rural)
Why is taxi insurance so expensive?
As with any type of insurance, the cost can vary greatly depending on the level of risk associated with insuring a particular vehicle or driver. In the case of taxi fleets, there is often an increased level of risk due to multiple vehicles being driven by different individuals and being used for commercial purposes. This means that insurers may charge a higher premium to cover this increased risk. However, by shopping around and finding the right policy for your specific needs, you can ensure that you're getting the best value for money.
Keeping insurance costs down
You are already likely to be saving money by insuring your taxis under a fleet policy, but there are other ways to keep your premium costs down.
For example, employing drivers over the age of 25 with a clean driving record can help to lower your premium as they are seen as less of a risk. Installing tracking devices in your vehicles can also demonstrate to insurers that you take steps to prevent theft and potentially dangerous driving, leading to lower premiums.
Insuring your drivers as named drivers on your fleet policy, rather than as an 'any driver' can also result in lower premiums.
Choosing the right taxi fleet insurance policy is essential for your taxi fleet, not just in order to comply with the law. It's an important way to protect your business and ensure its continued success in the face of any mishaps or accidents.
Interested in getting a quote for your taxi fleet insurance? Get in touch with us today to start talking to our expert panel of brokers.
Let us find the right taxi fleet insurance for you...